Marvel Snap is a new card battler game featuring your favorite heroes from the Multiverse. The game offers lots of customization in the form of card variants and card backs. Figuring out how to change your card backs is a bit confusing, though, regardless of whether you're on PC or mobile. Here's a quick guide on how to change your card backs in Marvel Snap.
For a full list of cards broken out by Collection Level, visit our Marvel Snap cards list.
How to Change Card Backs in Marvel Snap
To change Card Backs in Marvel Snap, go to the Collection tab, select a Deck, and tap on the menu button at the top right of the screen. From there, tap on your Card Back to browse and select a new one, and then tap the green checkmark to apply it to your deck.
Here are the steps to change your card backs in Marvel Snap:
Navigate to the Collection tab in Marvel Snap.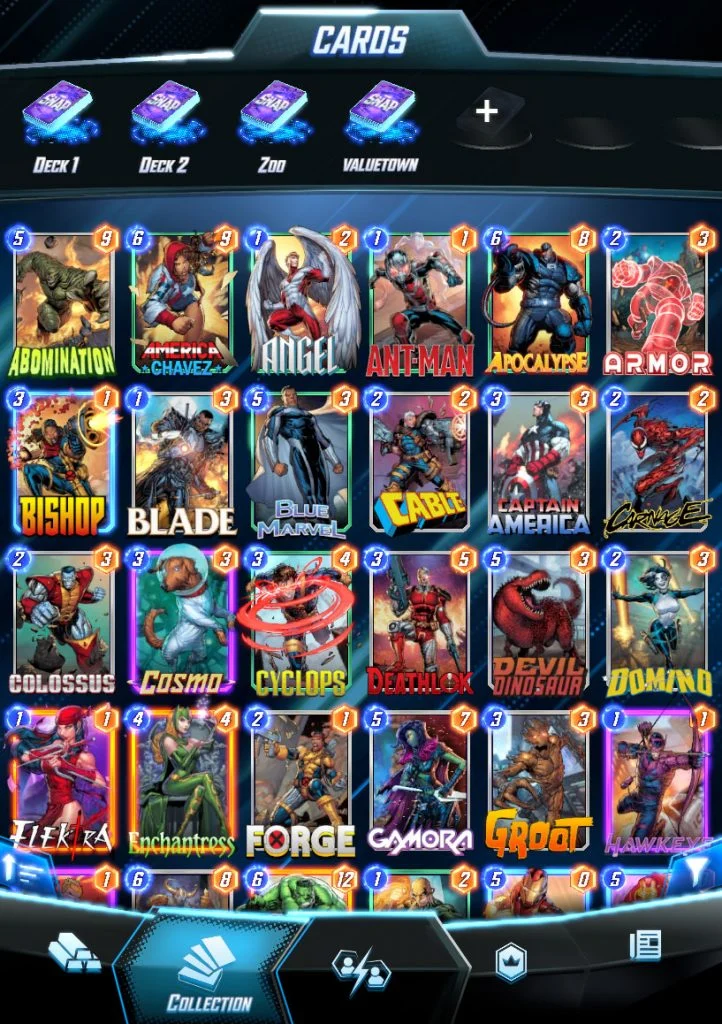 Select a Card Deck.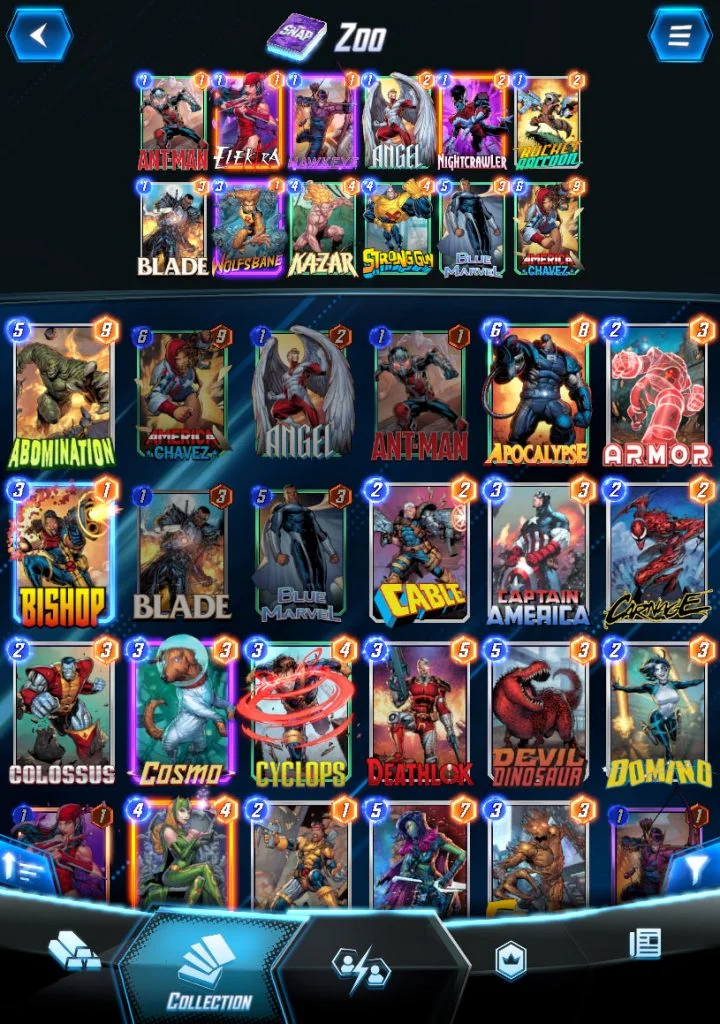 Tap the three lines at the top right to open the Deck Settings.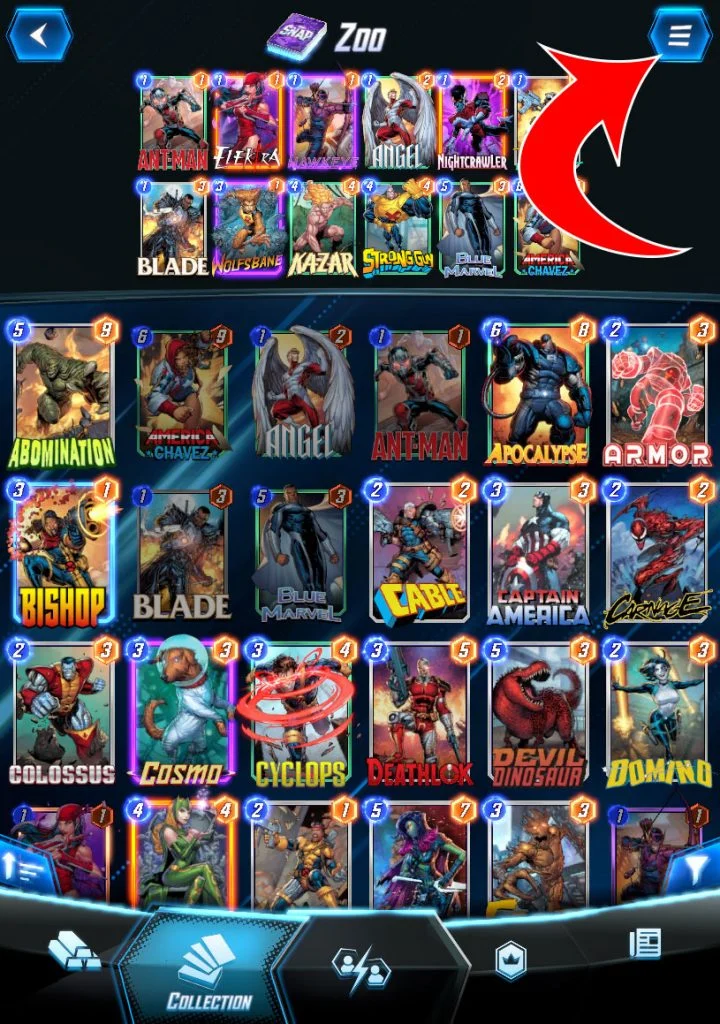 Tap on the Card Back to open the Card Backs selector.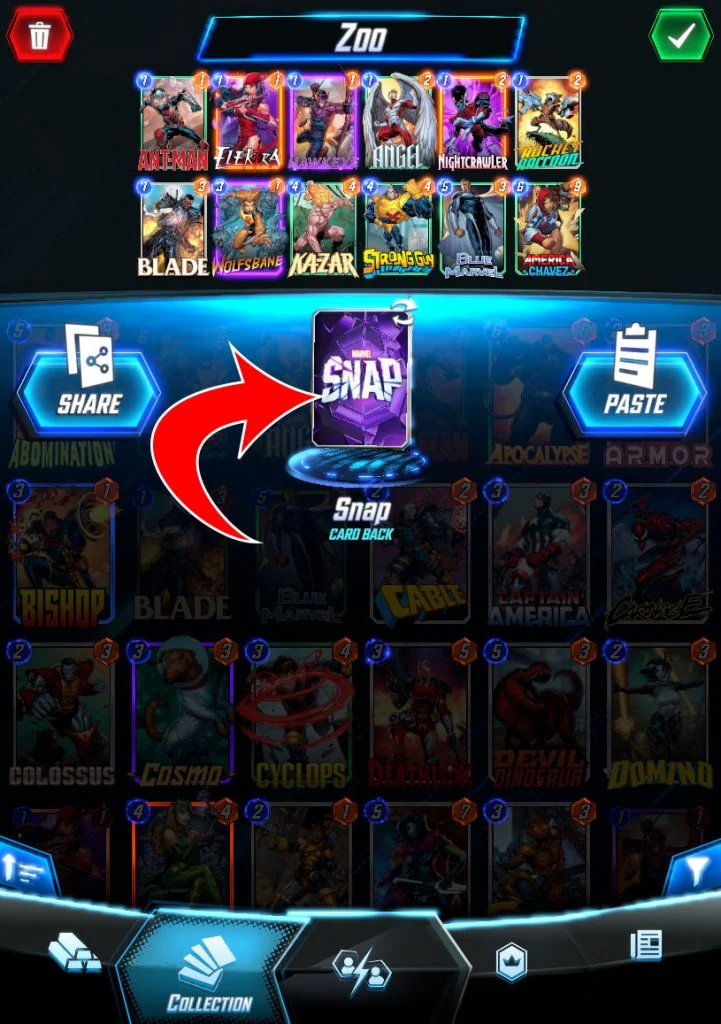 Choose any of the Card Backs you want to use for your deck.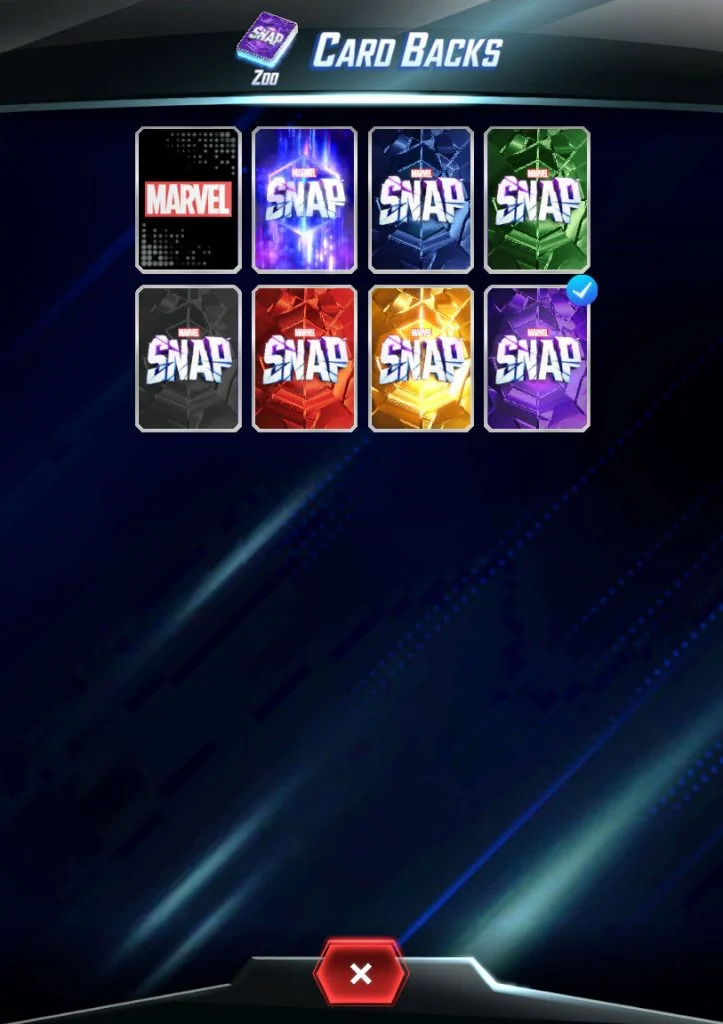 Tap the Equip button to apply it to your current deck.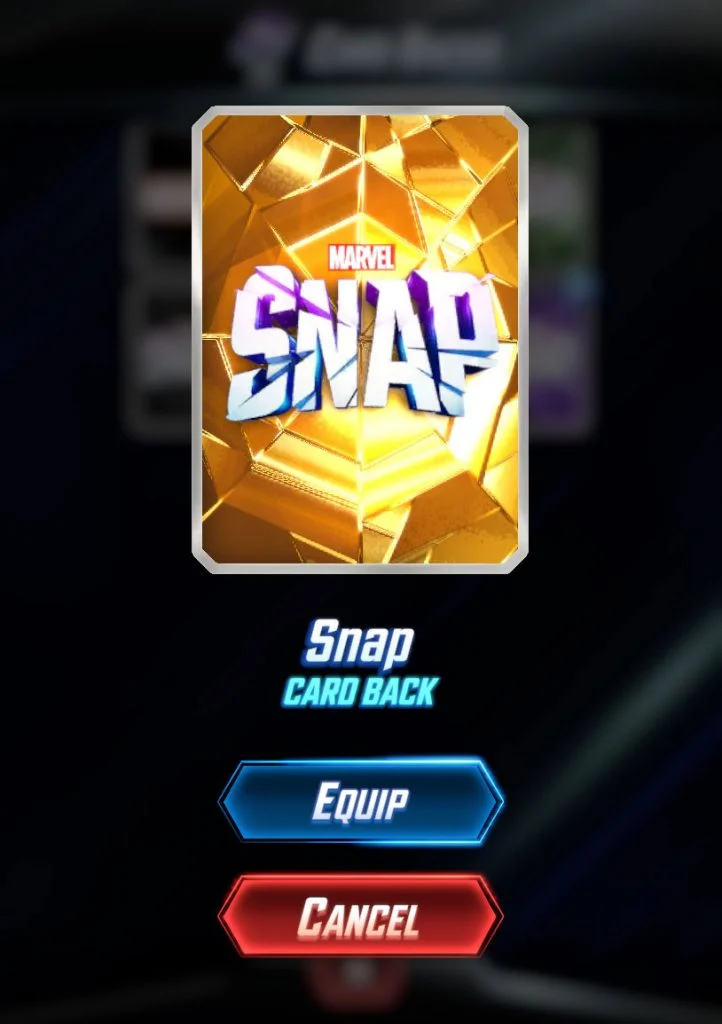 That's how you can easily change your Card Backs for any deck in Marvel Snap. The process is exactly the same, regardless of if you're playing on a mobile device or a PC via Steam. If you need some help building some new decks, you can check out our Pool 1 Decks page for some ideas. We have lots of good ones to help you climb the ranks.
Check out our Marvel Snap section for more guides, lists, decks, and walkthroughs.