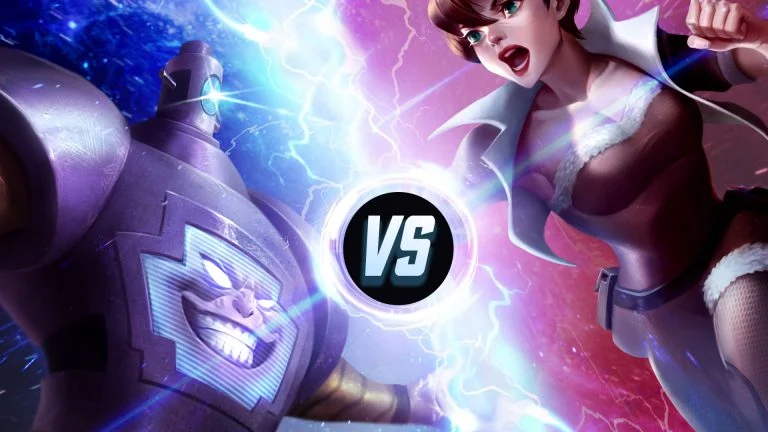 The new Marvel Snap update is finally here, bringing a new game mode known as Friendly Battles. Players can now challenge their friends using a unique in-game code. Aside from that, there are various bug fixes, some minor updates to review, and a list of known issues. Below is a full list of patch notes for the Marvel Snap January 31 update via the Marvel Snap website.
Marvel Snap Patch Notes (January 31)
New Mode
Friendly Battles: You can now play against friends via an in-game code. Tap the new "Game Modes" icon on the navigation bar and then tap "Friendly Battle" to get started!
General
You can now change your name within the Avatar menu once every 30 days.
Zabu has been added to Series 5 in the Token Shop.
Updated Player Support conversations now have a red dot notification to let you know a response is waiting.
Audio
A Voice Over Volume slider has been added to the settings menu.
Art & Visual Effects
Added new effects for Ghost Rider when there's no card to play.
Balance Updates
Cards
Leader: [6/7] On Reveal, Copy all cards your opponent played to the location to the right, but on your side.
Wolverine: [2/2] When this is discarded or destroyed, regenerate it at a random location with +2 Power.
Sentry: Using more consistent language for similar effects.
Locations
The Raft: Removing the word "draw" for accuracy.
Vibranium Mines: Removing "a card" for brevity.
Bug Fixes
Killmonger no longer has the incorrect translation in non-English languages.
[Android] Pinning a Token card then tapping the device Back button or ESC on PC should no longer un-pin the card.
[iOS] UI elements no longer clip with the card ability info at the bottom of a card when a card is focused.
Fixed an issue that could freeze the game when interacting with the Season Pass Spotlight Card.
Fixed several Avatars that were not centered.
Fixed an issue that would sometimes allow cards other than Shocker to be removed from the deck during the deck edit tutorial.
News items should now show in date order.
Fixed an issue that caused some artist credits to clip out of the UI frames.
The Ping Ring should no longer show in the incorrect places in the Card Upgrade tutorial.
End Turn button should no longer switch between Turn 1, Turn 0, Turn 1 at the start of a match.
Murderworld no longer causes a delay at end of turn 3.
Maria Hill should no longer have a chance to spawn unreleased cards.
Fixed an issue where Wakanda's VFX could show in the wrong location if Mirror Dimension turned into Wakanda.
Vormir's text should no longer grey out when the opponent plays a card there but you haven't yet.
Armor's VFX disappear correctly if Isle of Silence spawns at her location after she's already active there.
[iOS] Season Pass splash screen UI should no longer clip under notches.
Ebony Maw's VFX should now move when the card moves.
Fixed an issue with Odin/Absorbing Man that could cause turns to take too long.
Updated the Fast Forward VFX so it appears with correct VFX on Android.
Improved the UX of moving a card to Cloak's location for the first card you move when Cloak activates.
Updated a Venom and She-Hulk variant avatar that were not correctly aligned with the background.
[Windows] Mousing over variant or upgrade buttons on the card detail view no longer highlights both buttons together.
[Windows] The Filter menu no longer displays fullscreen instead of to the right side of the UI.
[Localization] Fixed multiple missing/incorrect translations.
Known Issues
Enemy titles aren't fully centered on the matchmaking screen.
Notifications don't appear for claimable rewards in the Ranked UI.
Attilan can occasionally cause a match to stall when its VFX activates.
Pasting a deck full of the same card can crash the game.
Celebration VFX for unlocking/purchasing an item can be slow to appear.
Altar of Death doesn't give you bonus energy if Green Goblin and Hobgoblin are played on them and destroyed.
Death shows a cost update UI even when no cards have been destroyed.
If a player disconnects from a Friendly Battle, the game expiration timer is too long and the remaining player has to go through too many rounds to finish the game.
Taking no action at the end of a Friendly Battle and expiring the timer can cause the game to freeze.
Sometimes there's overlapping/duplicate text on the End Turn button in a Friendly Battle.
The prompt for inputting an incorrect code for Friendly Battle is not descriptive enough.
Disconnecting from a normal match and then trying to join a Friendly Battle match will tell you the code is invalid and you have to finish your normal match before you can create a new Friendly Battle room.
Two players snapping on the same turn in a Friendly Battle can cause the health bar colors to show incorrectly.
Chibi Spider-Man from the Line In the Sand bundle doesn't animate enough at higher rarities.
If Rogue steals an ability from a card on Gamma Lab before the location activates, she retains the ability text (but not the ability) and doesn't count as a card without an ability.
Time Stone's effect isn't applied properly if it's destroyed.
Token Shop doesn't display referenced cards.
If the store refreshes while you're on the Token Shop purchase confirmation, you buy the new card not the old card.
Playing more than one Absorbing Man in a row can cause a loop.
Angela doesn't get buffed by cards returned by Luke's Bar if she's already active on the location when new cards are played.
Disconnecting from a Friendly Battle and connecting to a new game with a new code puts you in the previous Battle.
Visit our Marvel Snap Section for more content on the game.