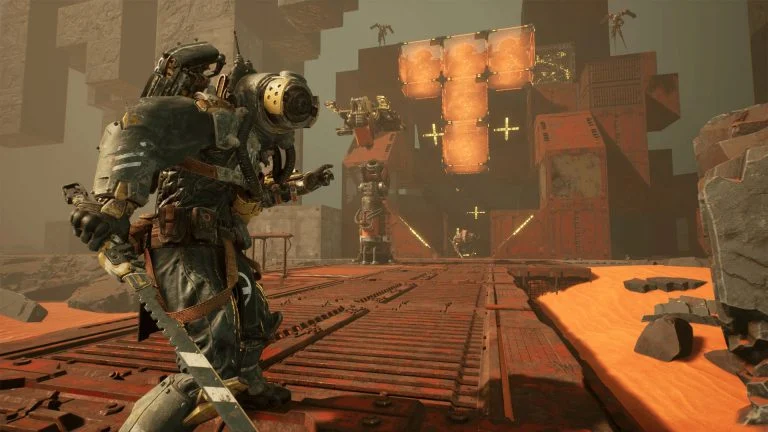 The highly-anticipated base-building and raiding game, Meet Your Maker, developed by the same company that brought us Dead by Daylight, is launching into Open Beta from February 6-13, 2023.
Behaviour Interactive is developing a new IP called Meet Your Maker. This dark and dystopian base-building game punishes players with complex structures only limited by the player's creativity.
Earlier in the year, we sat down with the team's developers to discuss Meet Your Maker in an interview. We learned that there is deep lore and ambitious plans behind the innovative new game.
Players that wish to participate in the Open Beta should visit Meet Your Maker on Steam anytime between February 6-13, 2023, and click the Open Beta button. As part of Steam Next Fest, the beta is open to all players, and no requirements or registration are required — just a Steam account.
Are you a builder, or are you a raider? Let us know what team you're on in the comments below.
More Meet Your Maker Content: What Platforms is Meet Your Maker On? | Is Meet Your Maker Cross Platform or Cross Progression? | Meet Your Maker – Steampunk Survival Meets Tower Defense