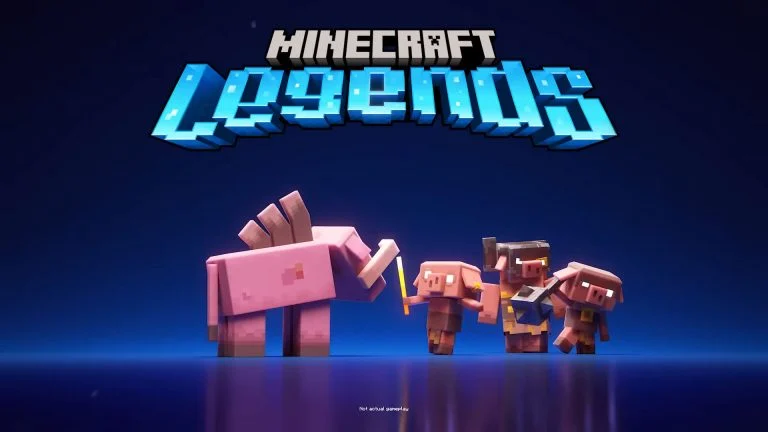 Minecraft Legends is a PvPvE multiplayer game where two teams battle it out by building giant fortresses and forging powerful weapons and armor. Players on each side will be able to recruit mobs to their side to turn the tide of battle. The game is scheduled to release on April 18, 2023. Keep reading for the official Minecraft Legends Discord link.
Minecraft Legends Discord Server Link
The Minecraft Legends Discord server is: https://discord.gg/minecraftlegends
The Minecraft Legends Discord has an FAQ, game announcements, art shows, and chat rooms where different Minecraft Legends players can meet up and form teams. Players that don't have friends to play with can find other Minecraft Legends players to create a party with.
The Discord server also hosts art competitions and different community contests, so it's a great way to show off — and if your art is chosen, it could end up on Minecraft.net.
Minecraft Legends FAQ
Here are a few commonly asked questions featured on the Minecraft Legends Discord.
When does Minecraft Legends release?
Minecraft Legends is coming on April 18, 2023, on Xbox Game Pass, PC Game Pass, Windows, Xbox Series X|S, Xbox One, PlayStation 4, PlayStation 5, Steam, and Nintendo Switch.
Is there gameplay footage?
You can watch Minecraft Legends gameplay on the official Nintendo of America YouTube Channel.
Is Minecraft Legends multiplayer?
Minecraft Legends will have a very exciting campaign that will introduce many surprises for both new and seasoned Minecraft player alike. And for those looking to play with friends, there will be online campaign co-op and competitive multiplayer, which we're looking forward to sharing more on later this year.
Visit the official Minecraft Legends website to get more information on the game. We will be creating guides for the game in our Minecraft Legends Section.