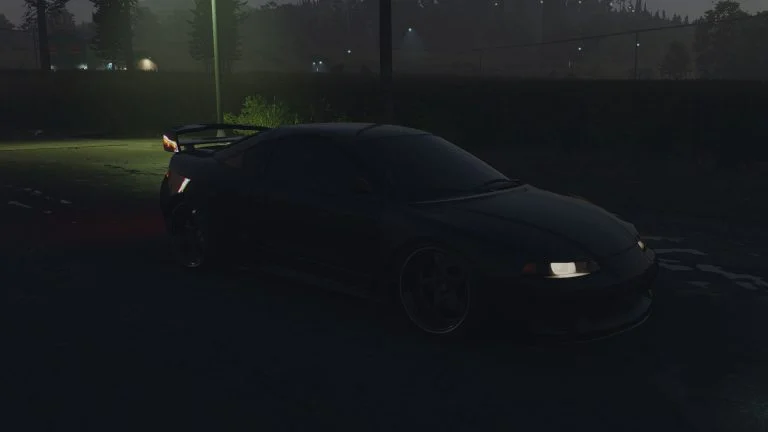 There are dozens of cars to collect in Need for Speed Unbound, and you'll want various cars that handle differently for specific events. For example, the Drift events require that you have a car that can actually drift. If you don't have one, you probably won't score very well and may even lose your buy-in money. However, you can adjust your car's handling tuning to make the most out of what you have so you can compete in the different events around Lakeshore City. Here's how to adjust your car handling in Need for Speed Unbound, which will come in handy for tougher races.
How to Adjust Car Handling in Need for Speed Unbound
To adjust a car's handling in Need for Speed Unbound, go to the pause menu while you're in the game, and go to Handling Tuning. That opens up your current ride's handling options, where you can edit the car's Handling, Steering Sensitivity, Downforce, Traction Control, and Drift Entry options.
Modifying these settings will help you get better control of your vehicle and customize it to your liking. The main thing to pay attention to in the Car Handling options is the Handling slider. Depending on the event you're heading into, you will want to optimize your vehicle for either more grip or drift.
Adding high-quality tires and suspension to your vehicle will increase the overall slider length of your Handling meter. That means you'll have a bigger range to modify your vehicle's handling, so you might be able to use a single car for both drifting events and speed races.
Handling
Tune towards grip to focus on brake mastery, hitting the apex, and accelerating out of corners. Tune forwards drift to allow you to take corners sideways without losing speed. Your vehicle's tires and suspension determine the slider, so you can edit these parts in your garage to widen the slider range, allowing for more customization.
Steering Sensitivity
Lowering steering sensitivity will make the vehicle more stable when steering.
Downforce
Lower downforce will increase your vehicle's top speed. Higher downforce causes drag, which can be good for twisty circuits, allowing you to get around corners faster and accelerate quicker out of them.
Traction Control
Turn on Traction Control to give your vehicle some extra stability. You can turn this setting on or off, depending on your preference. It's usually off by default.
Drift Entry
In addition to using the handbrake, you can choose more efficient ways to break your vehicle's traction on the road. Players will probably want to experiment with these settings and figure out which method they prefer for drifting. Gas Tap is a good option for many cars.
Visit our Need for Speed Unbound Section for more guides, walkthroughs, and content.