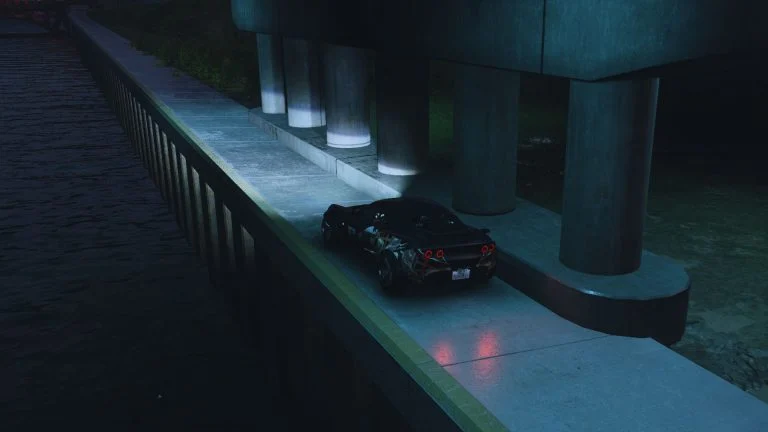 The cops in Need for Speed Unbound can get pretty dangerous when you start getting your heat level up. Heavy units that call in choppers activate at heat level 5, and the only way to escape from the helicopters once they lock onto you is by hiding under cover. However, there's a little-known spot in NFS Unbound where you can escape from the cops every time.
Need for Speed Unbound Location to Escape the Cops
You can escape from the cops every time in Need for Speed Unbound by hiding under the bridge alongside the water just north of Boost's Safehouse. Park your car next to the bridge pier, as shown in the image below, and the cops will completely ignore you, allowing you to escape with ease.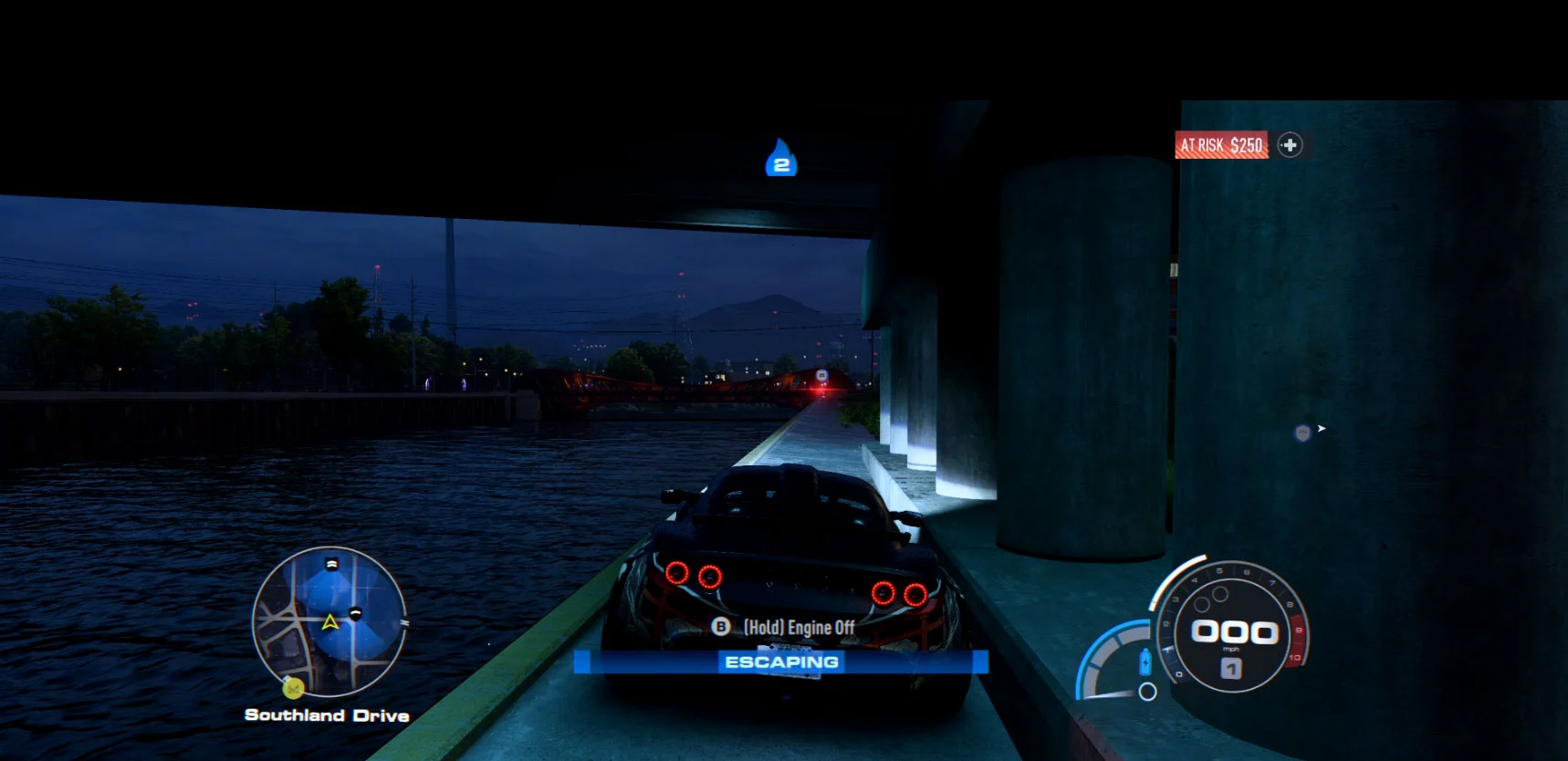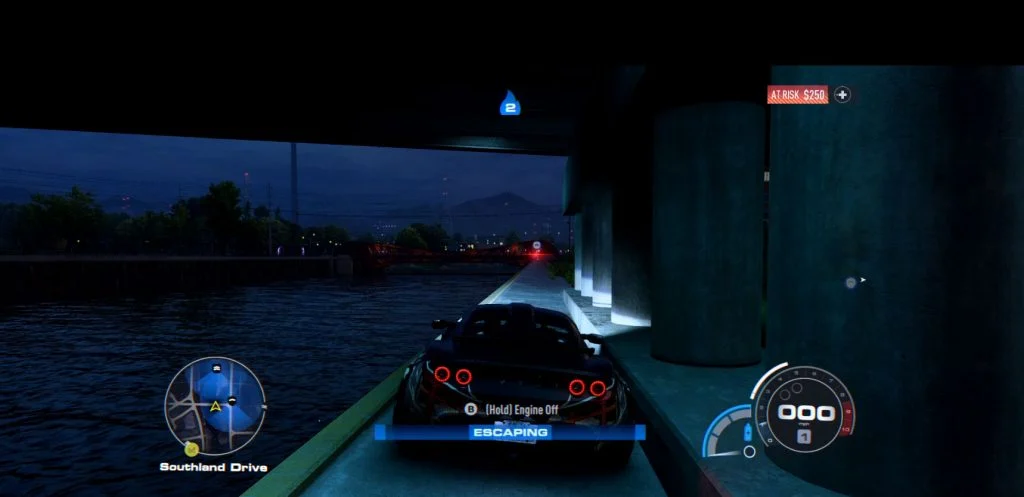 Note: You may need to drive and reverse a few times if a cop manages to get to the location with you. However, if you move around a bit, they should fall into the water.
This spot is perfect if you have heat level 5 and want to obtain the "Most Wanted" Trophy or Achievement. The Most Wanted Trophy requires you to escape a Heat 5 cop chase in NFS Unbound, so if you ever find yourself in that situation and you're having trouble escaping, go to the location above and chill out for a minute.
You can complete as many races as you want each day and not worry about your Heat level. As a bonus, escaping a Heat 5 cop chase rewards you with $2,500 in-game cash. That means this is technically an infinite money glitch.
The nice thing about this spot is that it's incredibly close to a safe house, so you can easily get to the garage and move on to the next day to erase your Heat level.
So that's how to escape the cops every time, regardless of Heat level, in Need for Speed Unbound. Hopefully, this comes in handy if you're rocking a low-quality ride and don't have the horsepower to outrun the cops. This spot may be patched in future updates, but we will let you know by updating the post if that happens.
Visit our Need for Speed Unbound Section for more guides and walkthroughs.