The upcoming Phasmophobia update will introduce another overhaul to the progression and Prestige mechanics in the game and will wipe characters back to Prestige 1 level 0.
If you are just getting comfortable with the new Prestige system and level that you've attained in the ghost-hunting game Phasmophobia, don't get too comfortable. The game's developers, Kinetic Games, are doing another overhaul to the Prestige system as part of their Progression 2.0 update.
Recently teased in the Phasmophobia Steam Development Preview #8, player's levels will be set to zero with this upcoming update. Everyone will be pushed to Prestige 1 and will receive a pre-wipe badge forever, immortalizing their character level. Here are what the badges will look like, depending on how far you progressed after the first progression update.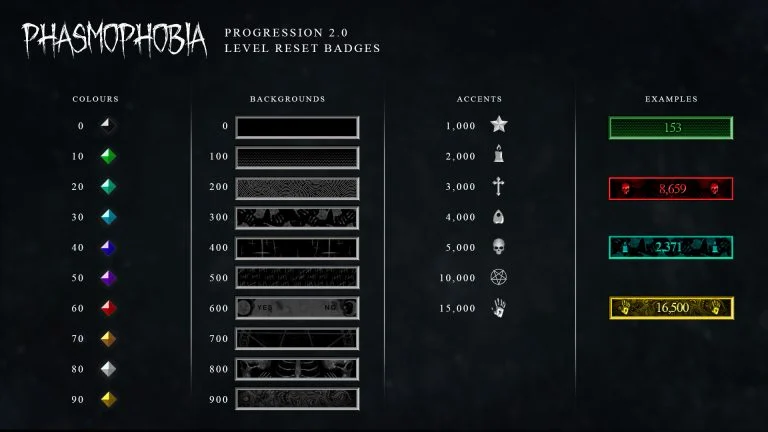 Upgrades to D.O.T.S.
While few details or dates have been announced regarding the actual progression elements of this update — we did get some information about the enhanced D.O.T.S. system that will be gracing the game.
D.O.T.S. visuals will now show the actual ghost image. This system will also now upgrade into three tiers. Tier 1 is like a typical flashlight that you can use to scan the area, Tier II is a placeable projector, and Tier III is a full-room scan.
For more news like this, see our news section.