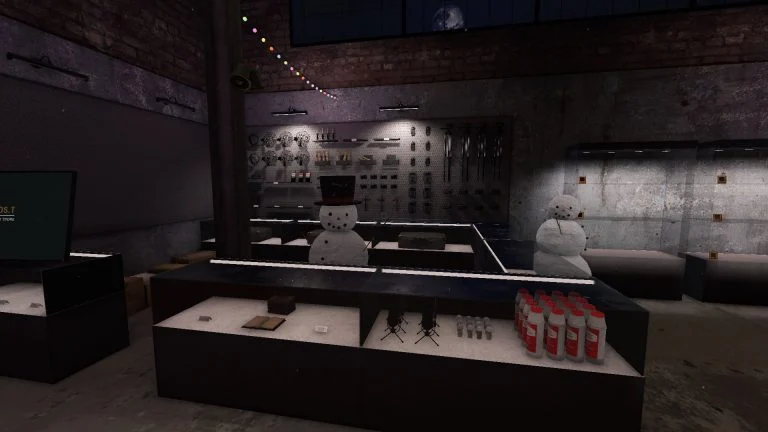 Phasmophobia v0.8.0.0 Tempest Major Patch update for December 14, 2022, adds a new Holiday event and addresses several smaller issues while tweaking and improving current features and options.
Fellow ghost hunters, it's that the of the year when glee infests every corner of the globe–but fear not, Phasmophobia is here to keep us company during this characteristically cheerful time of year.
As a horror fanatic, I don't really mind the holidays, but I'd much rather it be Halloween. Developers of Phasmophobia, Kinetic Games, seem to share the sentiment because they're offering up a huge update right in time for the holidays. Here's what gamers need to know about the Phasmophobia Tempest patch notes for December 14.
Phasmophobia Tempest Patch Notes December 14
The Phasmophobia Tempest Patch Notes for December 14 include:
Holiday Event
Holiday Event 2022 has been added to the game and includes a new challenge. To complete the Phasmophobia Tempest Holiday Challenge:
Players must enter locations featuring a Holiday Sticker on Intermediate difficulty, then collect 6 cookies and add them to a plate. Place the cookies near a ghost, correctly identify the ghost, and escape alive to earn a Holiday '22 Badge and Trophy!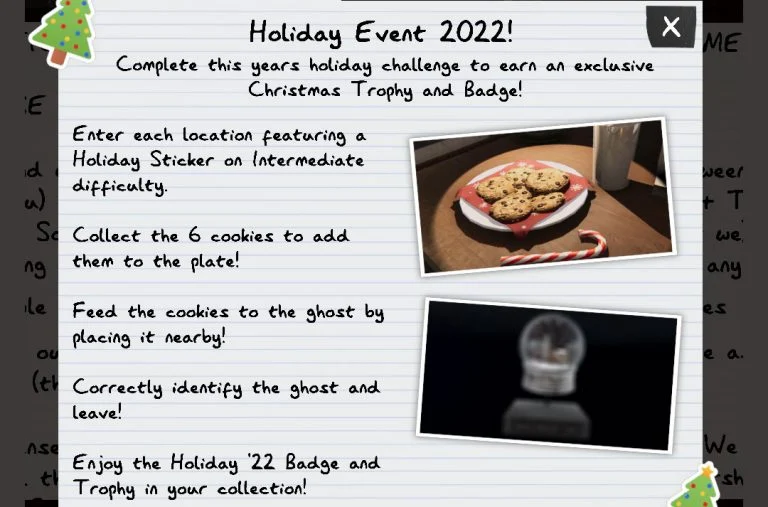 In addition, you'll notice that your home base has been decked out with some snowmen. Walk around and keep an eye on their heads to creep yourself out.
Reward Changes
Major changes to rewards have been added because of Custom Difficulty. The developers tweaked rewards for Custom Difficulty games to curb people exploiting the high rewards for low-difficulty missions. According to the patch notes,
"Custom Difficulty will now have an 80% reduction applied to the reward multiplier."
This change will prevent players from using easy-difficulty custom matches for character progression. Secondary objectives have reduced rewards as well.
However, Investigation bonuses have also been increased to compensate for the reduced rewards. These include:
Investigation Bonus: Identifying the ghost and escaping awards double money and experience for the primary and secondary objectives completed in the mission.
Perfect Investigation Bonus: Achieving the Investigation Bonus, collecting a bone, and taking 3-star photos, will earn you extra money and XP.
Ghost Updates & Bug Fixes
Updates have been made to the following ghosts:
Wraith
Obake
Revenant
Goryo
Hantu
Yurei
In addition to these tweaks, weather effects have also been improved. Fixes to certain pieces of equipment have been made, and a few bugs have been patched.
There are far too many changes to list here, however. Visit the Phasmophobia Steam Page to get the full patch notes.
Remember to visit our News Section for more patch notes and updates on your favorite games.