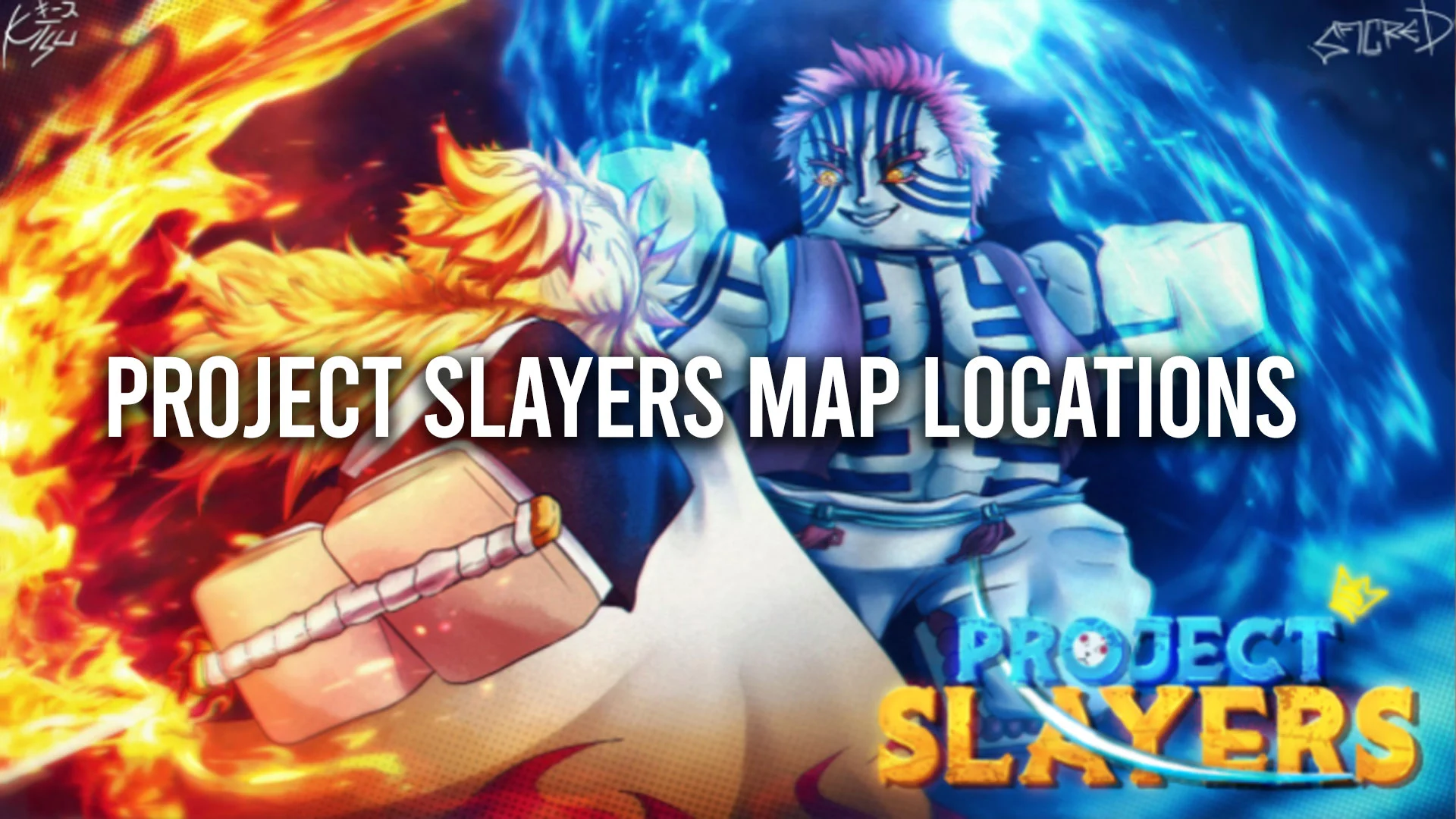 Clueless when it comes to Project Slayers map locations? Don't worry–the Roblox Experience Project Slayers is a pretty big game, and there are many locations all over the map to remember. If you're smart, you'll keep this up on your phone or tablet while you play the game.
Are you looking for free Spins and XP? See our Project Slayers Codes page.
Project Slayers Map
Click the Project Slayers map below to enlarge it.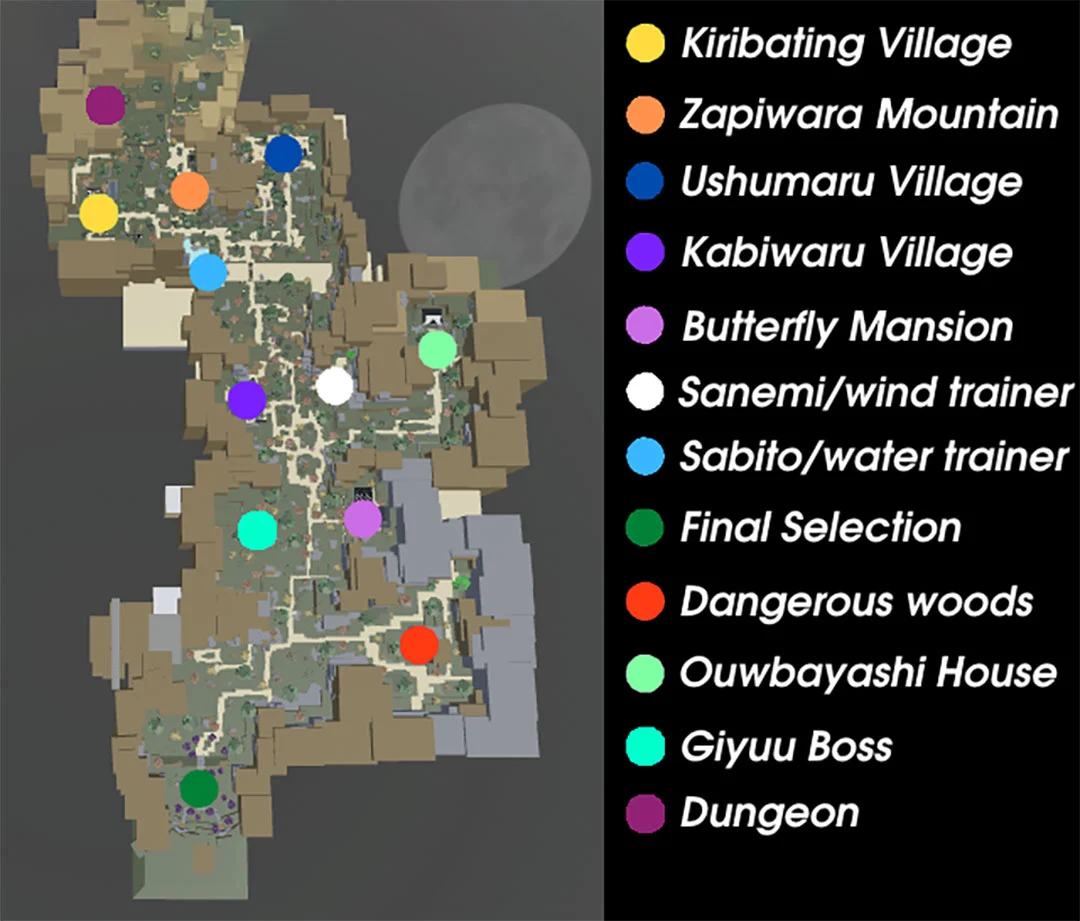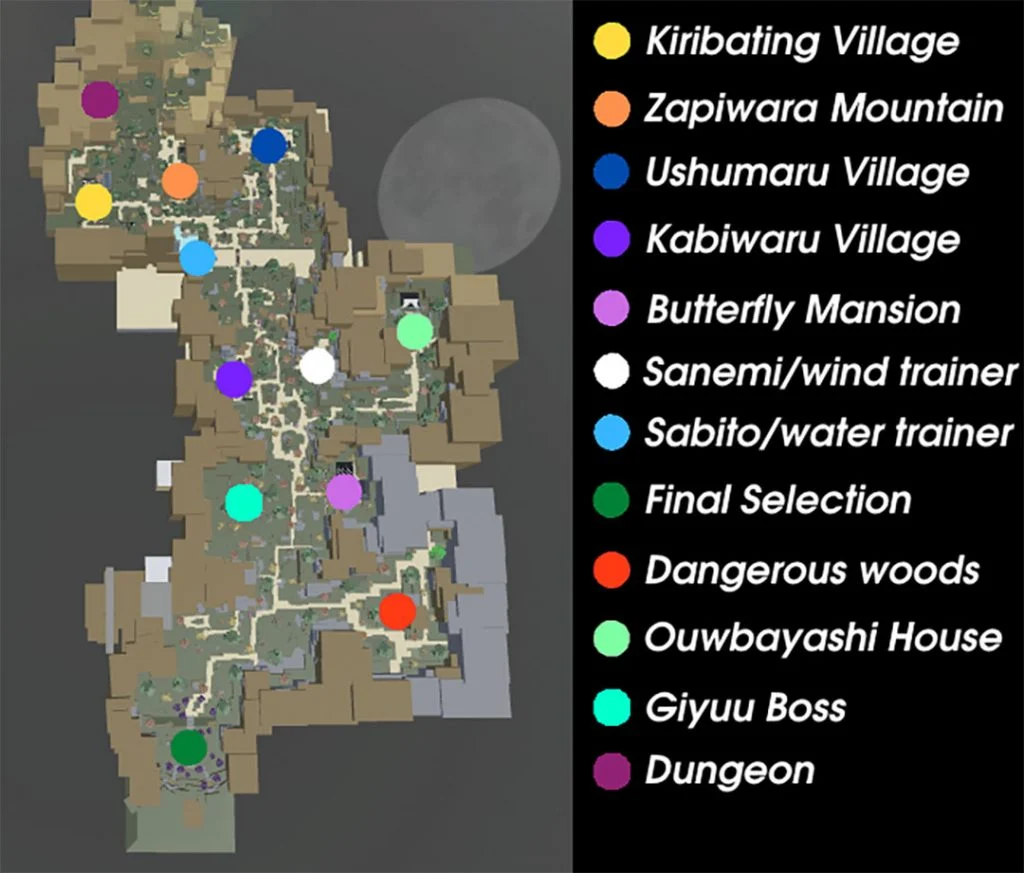 We got this map from the Project Slayers Trello.
Project Slayers Map Locations Explained
Here are more details and information about the different map locations in Project Slayers:
Kiribating Village
The village is where you start. This is where you decide your journey to become either a Slayer or Demon.
NPCs
Quests
Grandpa Wagwon
Sarah
Somi
Boss
Zapiwara Mountain
This mountain is known for having the sound of thunder roar over the land. It's also where you can find the thunder-breathing trainer to fight Zenitsu.
NPCs
Thunder Trainer
Thunder Breathing
Boss
Zapiwara Cave
This is where you can reroll your BDA and defeat demons peacefully living in the cave.
NPCs
Demon arts
Membere Mekonen
Waroru Cave
A waterfall hiding the water trainer.
NPCs
Water Trainer
Water Breathing
Boss
Ushumaru Village
A village taken over by Kaden. Players can buy potions and a fishing rod.
NPCs
Fishing Rod
Elixir | Potions
Kaden
Boss
Abubu Cave
A cave containing evil demons that you can defeat in battle.
Quest
Kabiwaru Village
A basic village where you can buy a lantern.
NPCs
Quest
Final Selection
A place where humans can become Slayers after hitting level 15+.
To become a Slayer in Project Slayers, you must enter the Final Selection at the times listed below:
6 a.m. EST
11 a.m. EST
4 p.m. EST
10 p.m. EST
This will indicate you will be sent to the final selection once it hits the time slot.
For more Roblox walkthroughs, see our Roblox Section.