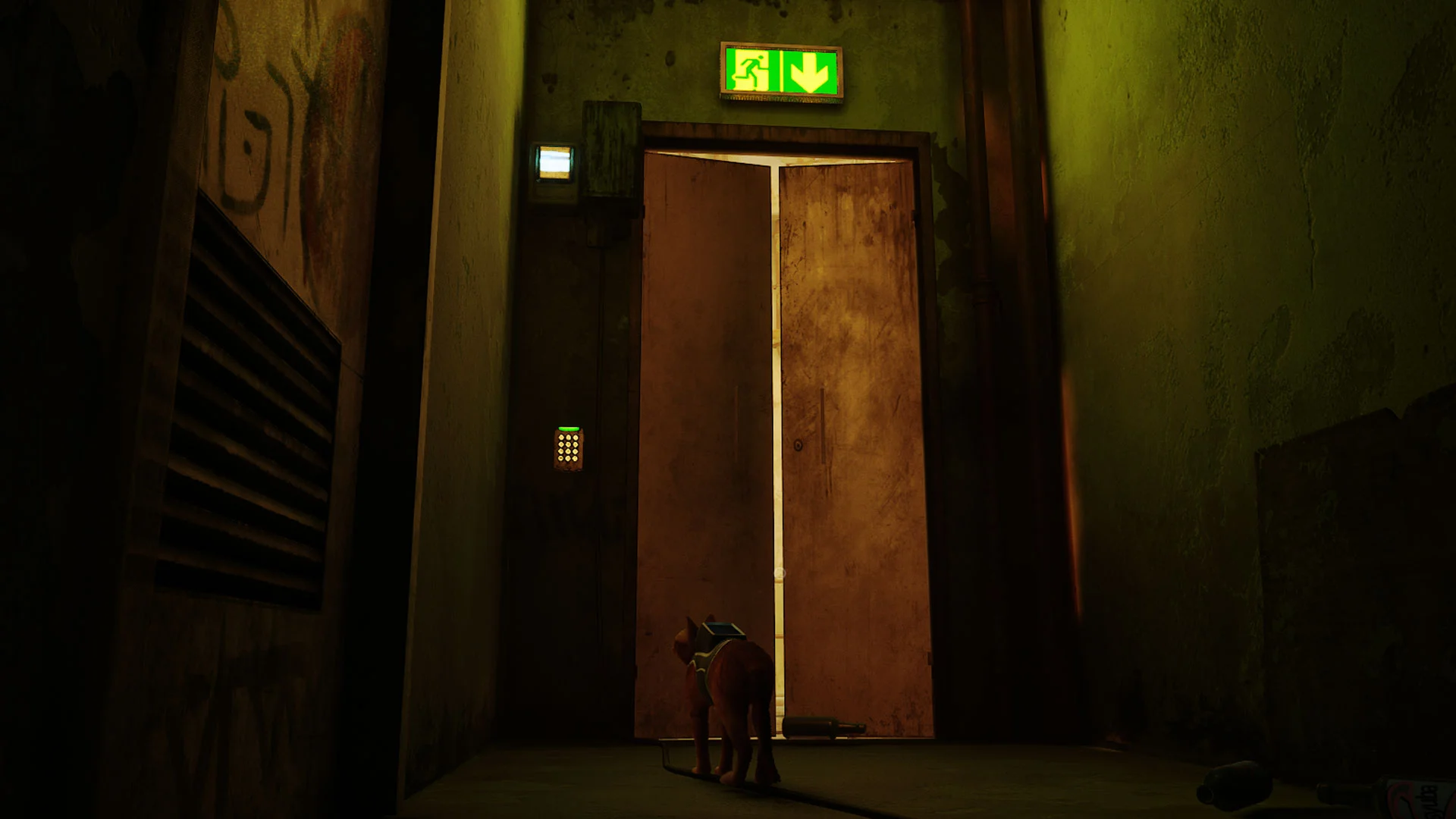 Stray is a game with lots of puzzles to solve, and the first one you'll encounter involves finding some switches and powering up a little robot named B-12. After finishing up in the lab, you'll need to get out of the flat. Getting out requires finding a Digicode and entering it on the keypad to unlock the front door. So, what's the Digicode in Stray to unlock the flat's front door?
Luckily, the code is relatively easy to find, but it's also easy to miss if you pass the location without checking it. You will need this code to progress through the story after bringing B-12 back to life.
What's the Digicode in Stray
The Digicode to open the door is 3748. You can find it in the room to the right side of the hallway leading to the front door. Turn on your light, enter the room, and the code will be on the left wall written in marker on a whiteboard. Now that you have the code, you can make your way to the front door and interact with the keypad.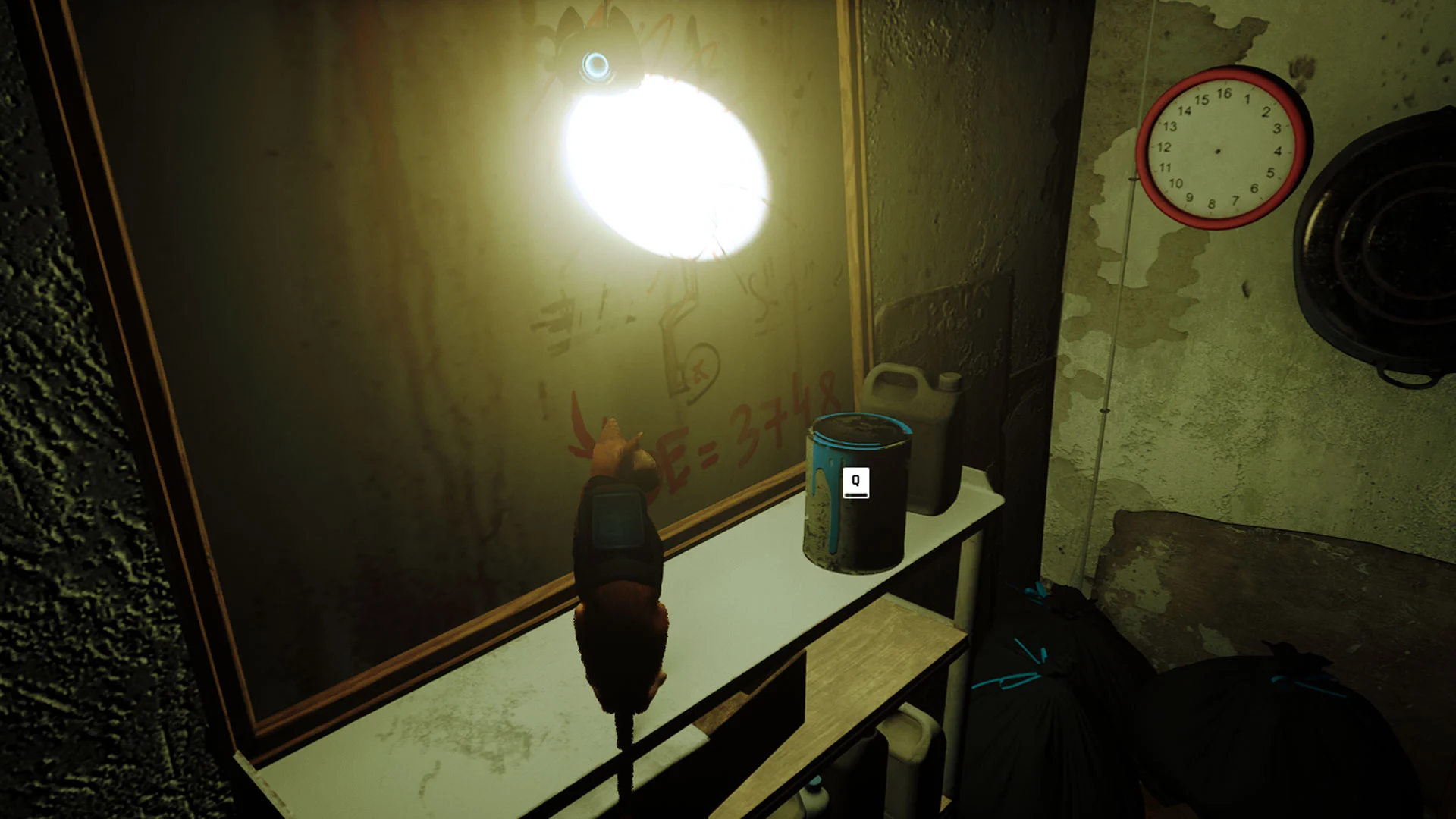 Inputting the code is easy, just browse through the numbers (following the key binds shown on the bottom right) and input them. Again, the code to the flat door in Stray is 3748. After the door is open, you can press the interact key to push it open and make your way to the outside.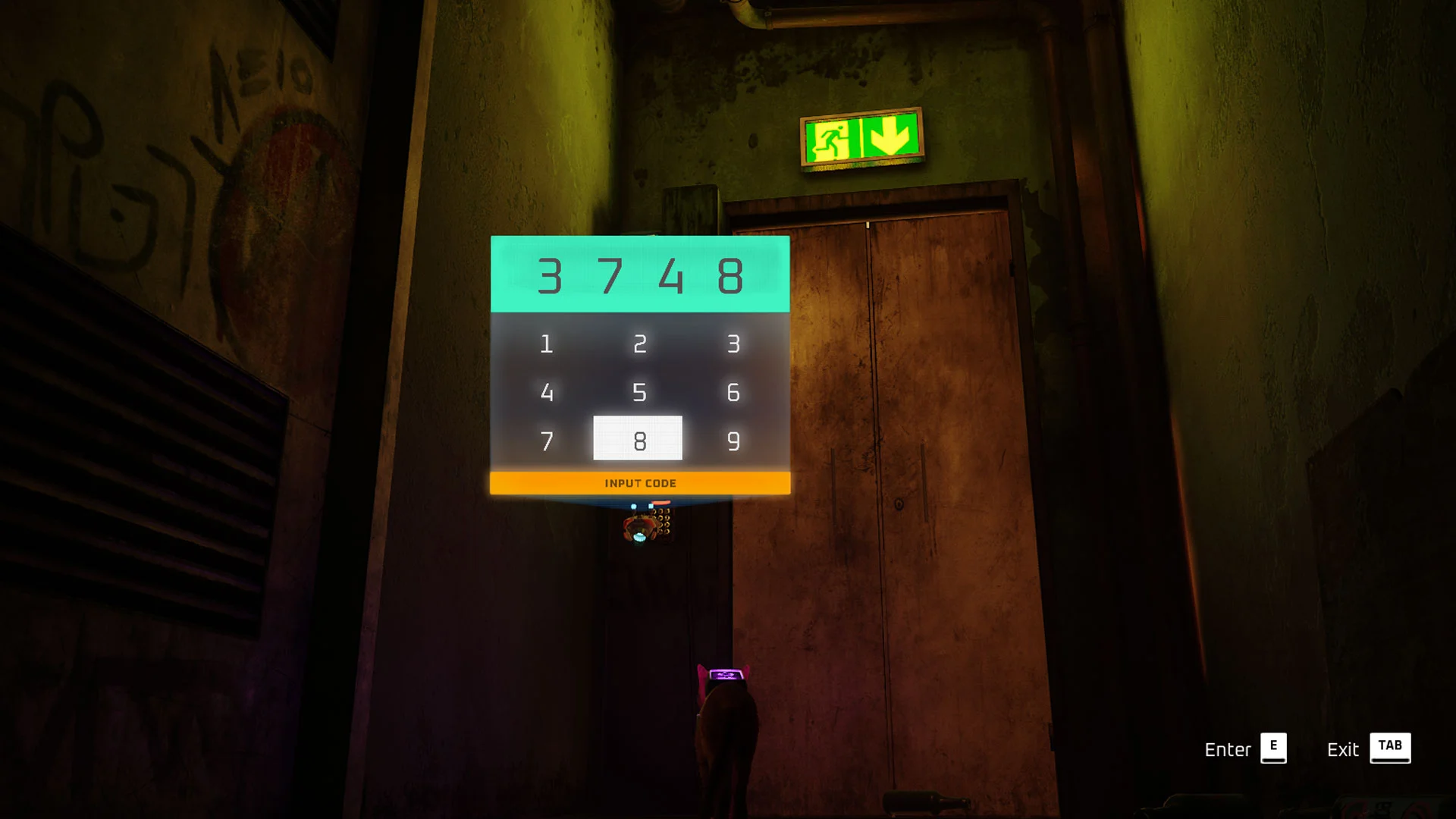 Your journey has just begun, and this is only the first of many puzzles to come in Stray. Hopefully, this helps you out if you are having some trouble finding the Digicode or password for the front door.
For more Stray guides, check out our website's Stray section for additional walkthroughs and content.