If you want to add flair to your account, the TemTem Pride event that just went live for Season 4 Patch 1.4 runs from June 19-July 3, 2023. To celebrate, they've added a variety of different LGBTQ+ flags that you can use to customize your banner for your account until July 10. These flags are free, and everyone can get them; all you'll need to do is enter the below codes in the Redeem option on the main menu.
TemTem Pride Flag Codes 2023
The TemTem Pride Flag codes are redeemable from June 19-July 10, 2023. The TemTem Pride flag codes include the following:
HPPY-PRDE-LESB-FLAG
HPPY-PRDE-TRNS-FLAG
HPPY-PRDE-AGDR-FLAG
HPPY-PRDE-GAYM-FLAG
HPPY-PRDE-BISX-FLAG
HPPY-PRDE-ARAC-FLAG
HPPY-PRDE-GDFD-FLAG
HPPY-PRDE-ENBY-FLAG
HPPY-PRDE-GDQR-FLAG
HPPY-PRDE-PANX-FLAG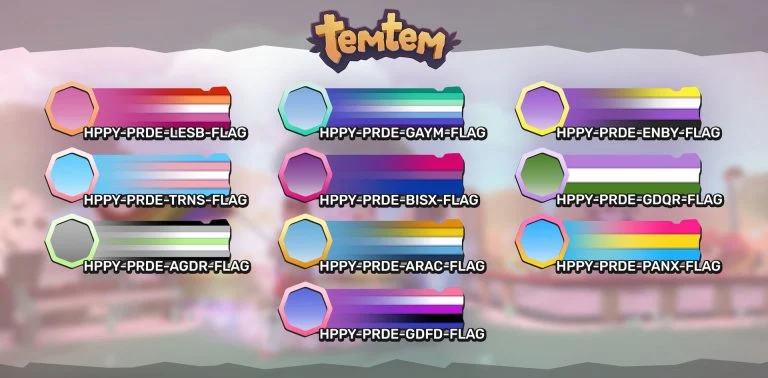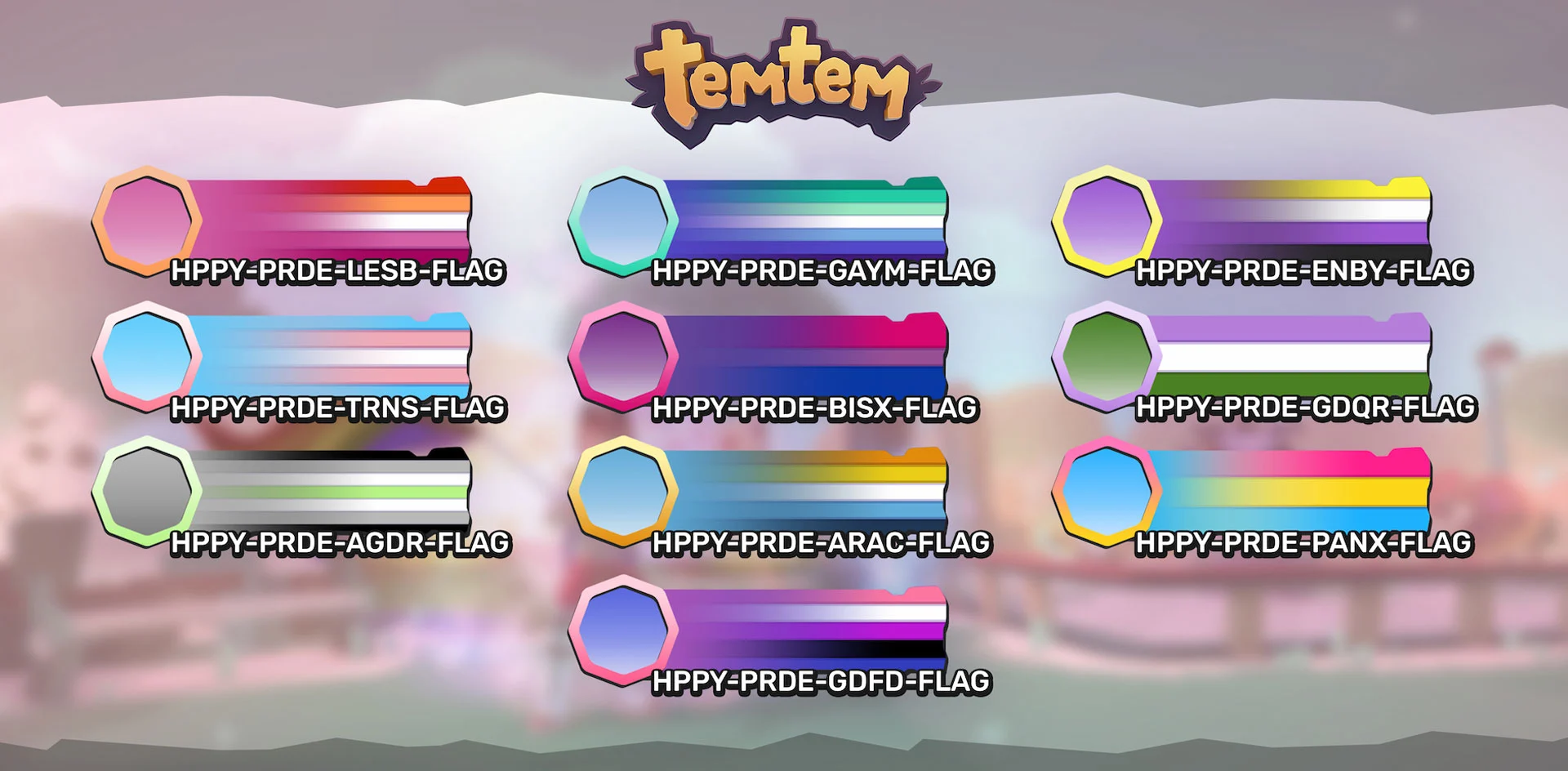 You can unlock as many or as few flags as you want; you just need to enter the codes before July 10, when the offer expires. The flags you get will be located in your Vault after you redeem them.
How to Redeem TemTem Codes
To redeem codes in TemTem, navigate to the main menu section and select Redeem. Enter the code, then press the Redeem button. Rewards will be located in your Vault.
See the full announcement for the TemTem Pride event on their official Steam Announcement.