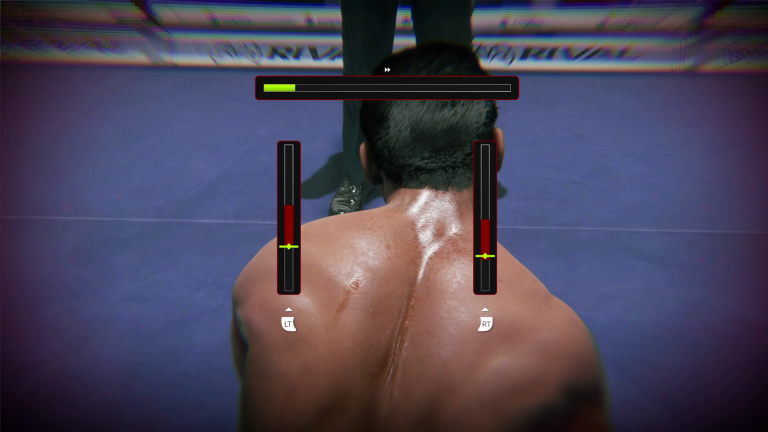 If you've just been knocked down, the last thing you need is lag to make the Undisputed KO mini-game even harder. Here's a fix for the problem.
Undisputed, the new boxing game that features famous real-life boxers, just launched in Early Access for PC on Steam. While the game is a blast to play for the most part, there are a few bugs that can end up frustrating you. One of these is the lag bug some players experience when playing the KO mini-game. Here's how to fix it.
How to Fix Undisputed KO Lag Bug
To fix the Undisputed KO-mini game FPS lag bug, go into your Controls Settings and turn off Haptic Feedback. Doing so may resolve the in-game lag issues when getting up from a knockdown.
Here's how to turn off Haptic Feedback in Undisputed:
Press Start on the main menu.
Hit the right bumper button and navigate to Controls.
Turn Haptic Feedback Off.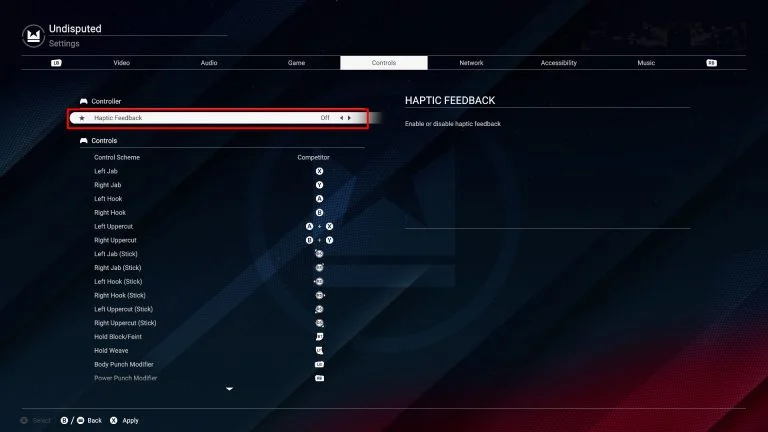 If your game lags all the time, not just during the mini-game, it may be a sign that your computer does not meet the minimum requirements for the game or that your graphic settings are too high for your PC.
Navigate to Video in your Settings menu and turn down Overall Quality until the game runs at your desired performance. If you are going for maximum performance over graphics, consider setting all of the settings to Low.
Did this solution fix the KO lag bug in Undisputed for you? Let us know if Haptic Feedback was the issue in the comments below.
See our Undisputed Section for more Undisputed content.