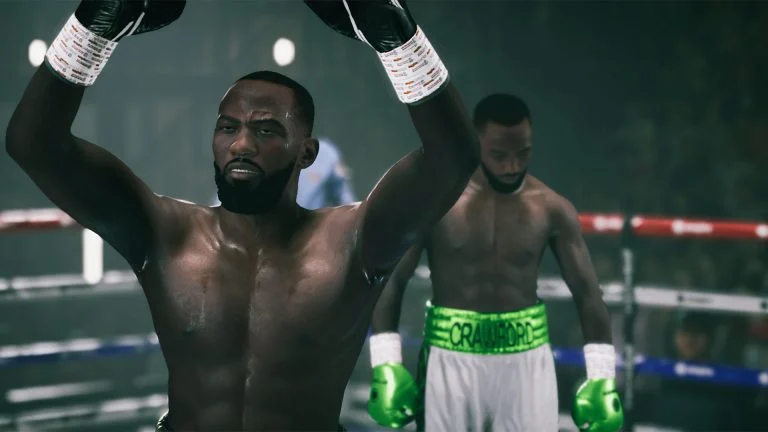 Undisputed is in Early Access but is receiving regular updates already — here's what was in the most recent patch.
Developers of Undisputed, Steel City Interactive, are hard at work improving the early access version of their boxing game. It's received some mixed reviews from the community, but mostly because of some of the rough edges the game currently has. Luckily for players, this patch addresses some of the complaints fans have been having in the game.
Undisputed Patch Notes February 3, 2023
The Undisputed Patch Notes for February 3, 2023, include the following:
Bug Fixes
The biggest fix in this list is probably that players won't receive an L if their opponent disconnects from a ranked online match. The rest of the bug fixes are as follows:
Players should no longer receive a loss on their record if their opponent disconnects from a ranked online match.
Fighters should no longer have miscolored or overly bright hair for players using some lower video settings options.
Players should now be able to use the left bumper to block the body while playing simulation mode.
Players will no longer see the debug text when first loading leaderboards.
Changes
Two major changes occurred in the February 3, 2023 patch, which include:
Poor Sportsmanship Score: Players who regularly disconnect from online matches will be put in a low-priority online queue. Players will receive a warning before the effect happens.
Removed 5 of 10 weight divisions from online play: To help improve matchmaking, the developers have reduced the overall number of weight classes in the game. All 10 will be playable in custom lobbies and offline play. The remaining divisions include:

Cruiserweight
Light Heavyweight
Women's Welterweight
Featherweight
Bantamweight
In addition, two minor changes were made:
Added additional resolution options: 3440×1080, 2560×1080, 1024×756
Increased the number of players visible on leaderboard pages from 19 to 20.
Boxer Changes
A few stats have been switched up, and weights have been adjusted to reflect the boxers the characters are based on.
Ryan Garcia: Removed the "Knockout Artist" trait as it was impacting his punch speed. Increased his Left Hand Power from 82 to 87 and increased his Power Punch from 85 to 87.
Joe Frazier: Removed the "Granite Chin" trait and added the "Smokin' Left Hook" trait.
Joe Joyce: Removed the "Smokin' Left Hook" trait and added the "Granite Chin" trait. Updated his in-game weight to more accurately reflect the weight he fights at in real life. (Now 272lbs)
Muhammad Ali: Updated his in-game weight. (Now 216lbs)
What do you think of the removal of divisions? Let us know in the comments section below.