Quartz is one of the many resources you will need to acquire throughout your journeys in V Rising. It's a resource you will need to obtain high-level gear and structures for your castle. Quartz is said to have healing properties, and as such, you'll find it near holy landmarks in Vardoran. Along with Glass, Quartz can be a bit tough to find in the wild, so we put together this guide to help you out. Here's where to farm Quartz and Glass in V Rising.
Where to Get Quartz and Glass in V Rising
The best places to find Quartz and Glass in V Rising are:
Dunley Monastery
Mosswick Village
Dawnbreak Village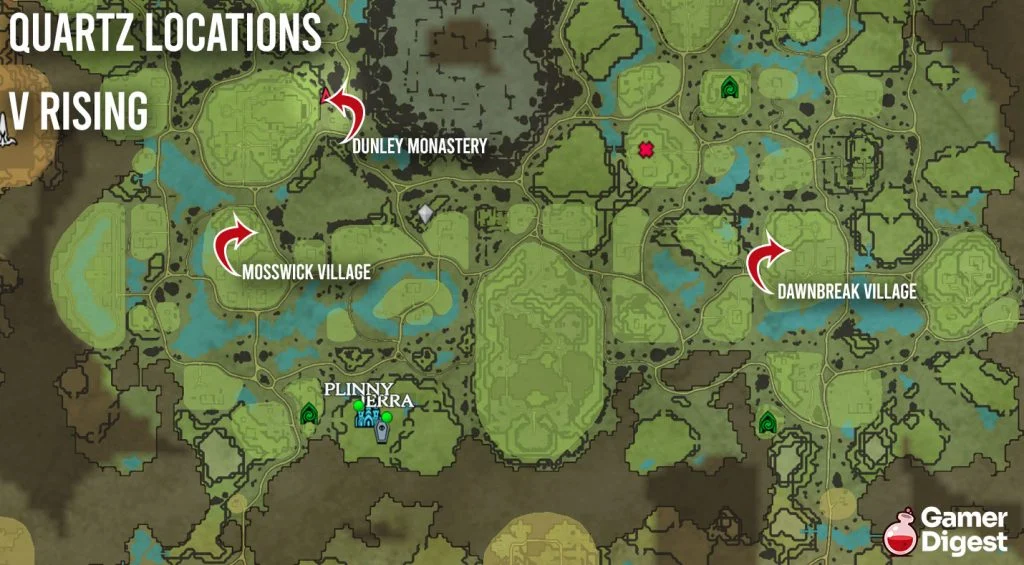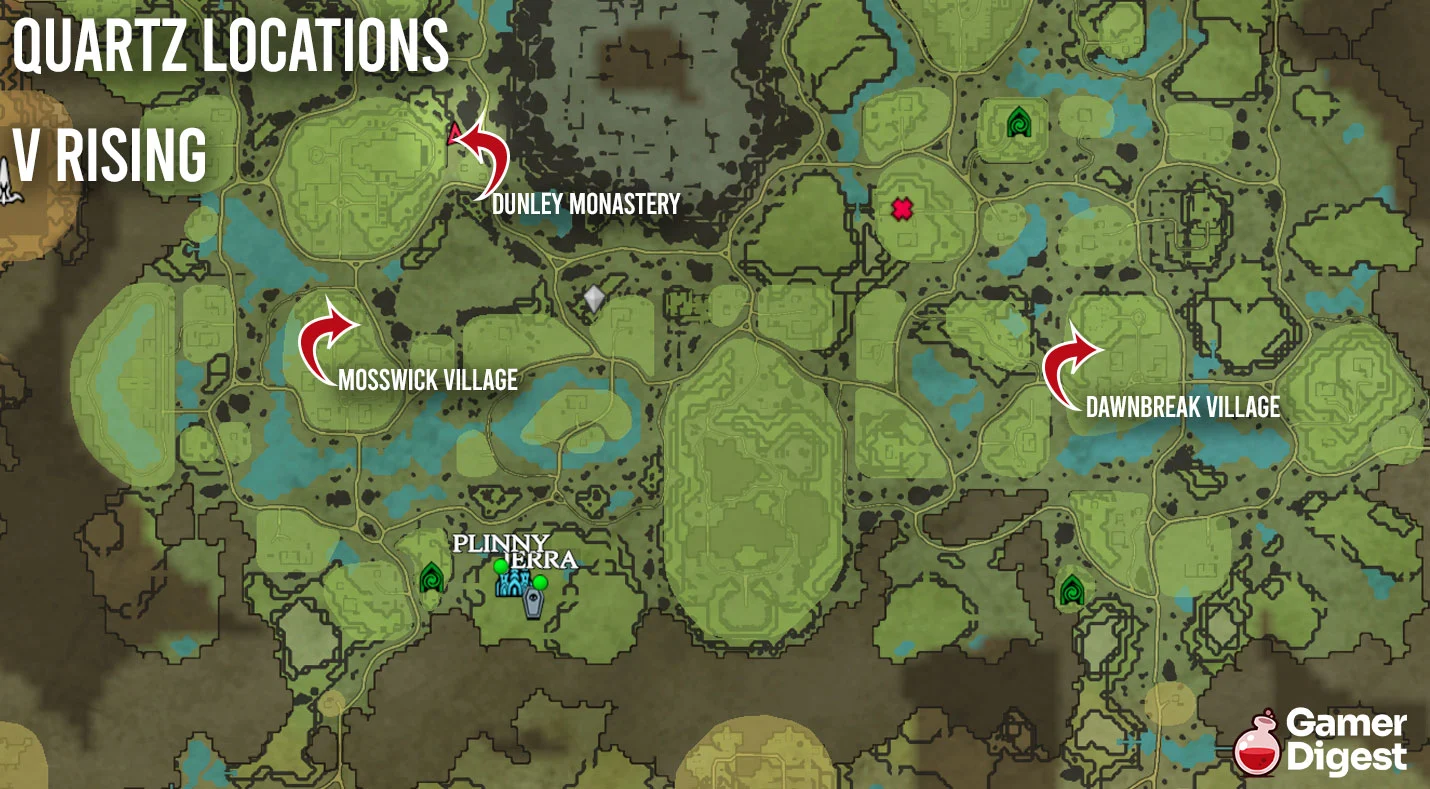 Dunley Monastery
Dunley Monastery is a location in western Dunley Farmlands, and it's home to many Quartz nodes and lootable Glass. You will need some Holy Resistance to farm here comfortably. Therefore, you will likely want to craft some Holy Resistance potions and equip yourself with a cape such as the Phantom's Veil for some bonus resist.
Not only are there many Quartz nodes in Dunley Monastery, but enemies there can also drop Glass. Loot containers inside and outside of Dunley Monastery for more Glass and Quartz. The coffins in the graveyards of Dunley Monastery can also contain Scourgestone, one of the many resources you will need a lot of as you progress through V Rising.
The primary area for Quartz nodes is behind the monastery along the trail to the east. There are a total of 14 Quartz nodes on the right side of the path.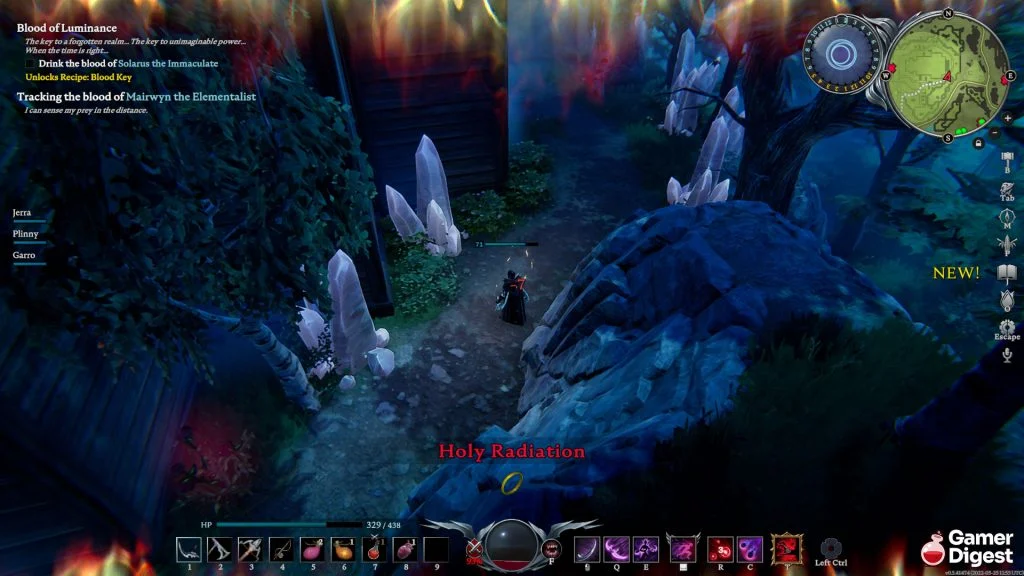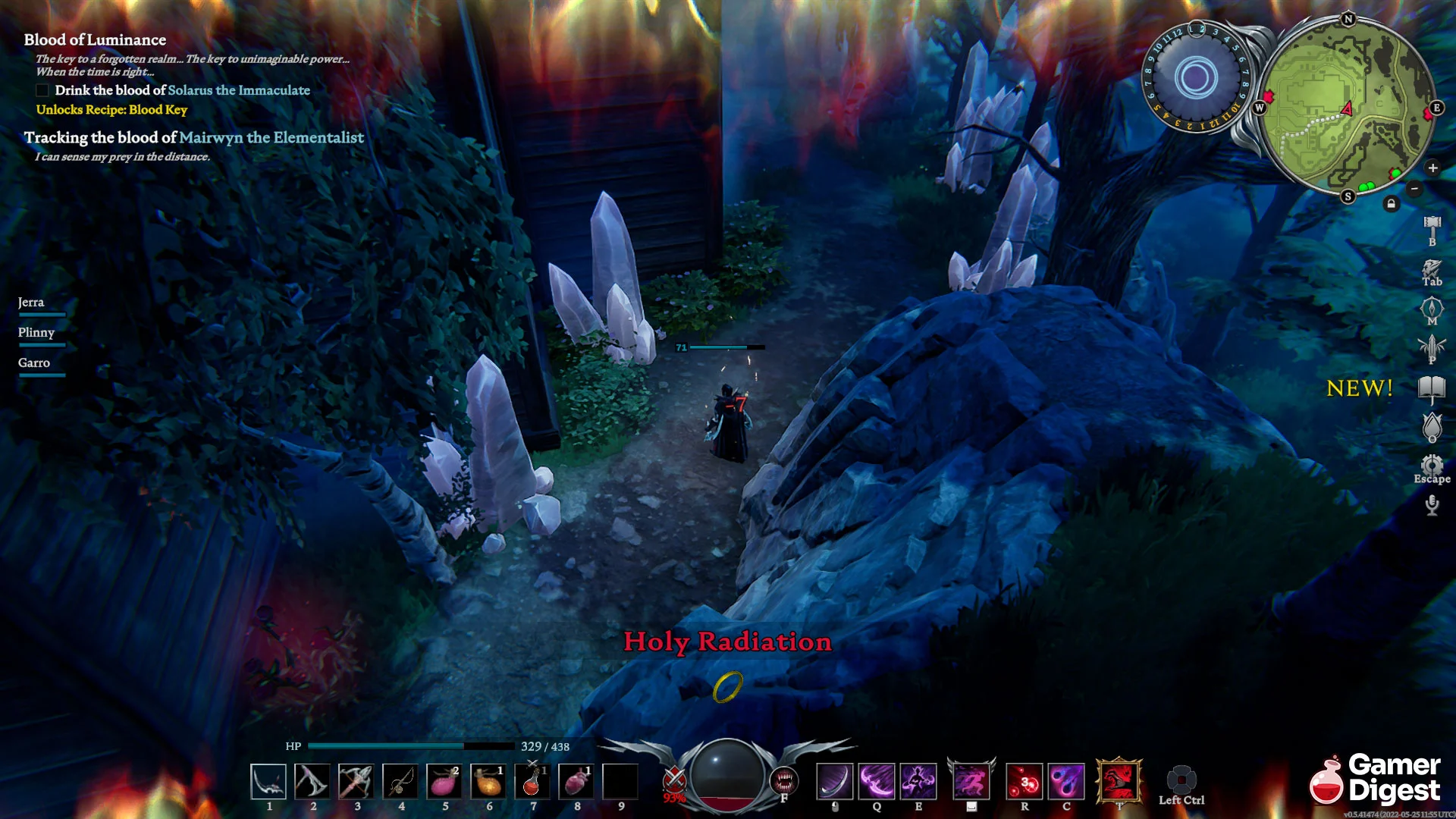 Mosswick Village
Mosswick Village is another good place to farm Quartz, and it's located just south of the Dunley Monastery. Similar to the monastery, there is a holy area in Mosswick Village, and that's where you'll find all the Quartz. Make your way up the stairs, and you'll find a few nodes to the east.
There are only about eight nodes in total at Mosswick Village, but you can also loot more Glass and Quartz by looting containers both inside and outside and killing the humans that inhabit this area. All in all, you should get a few hundred Quartz and dozens of Glass from a full run in Mosswick Village.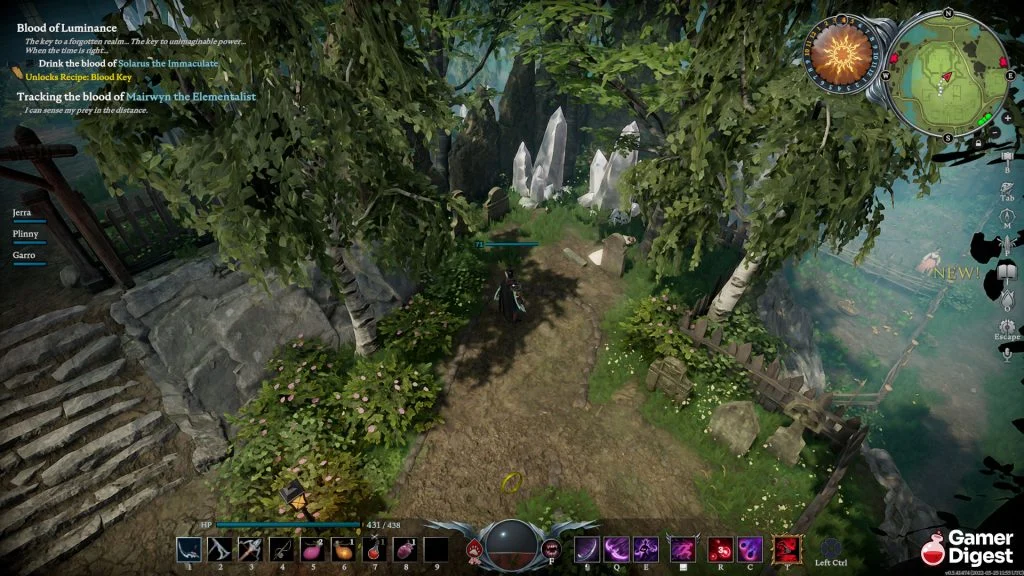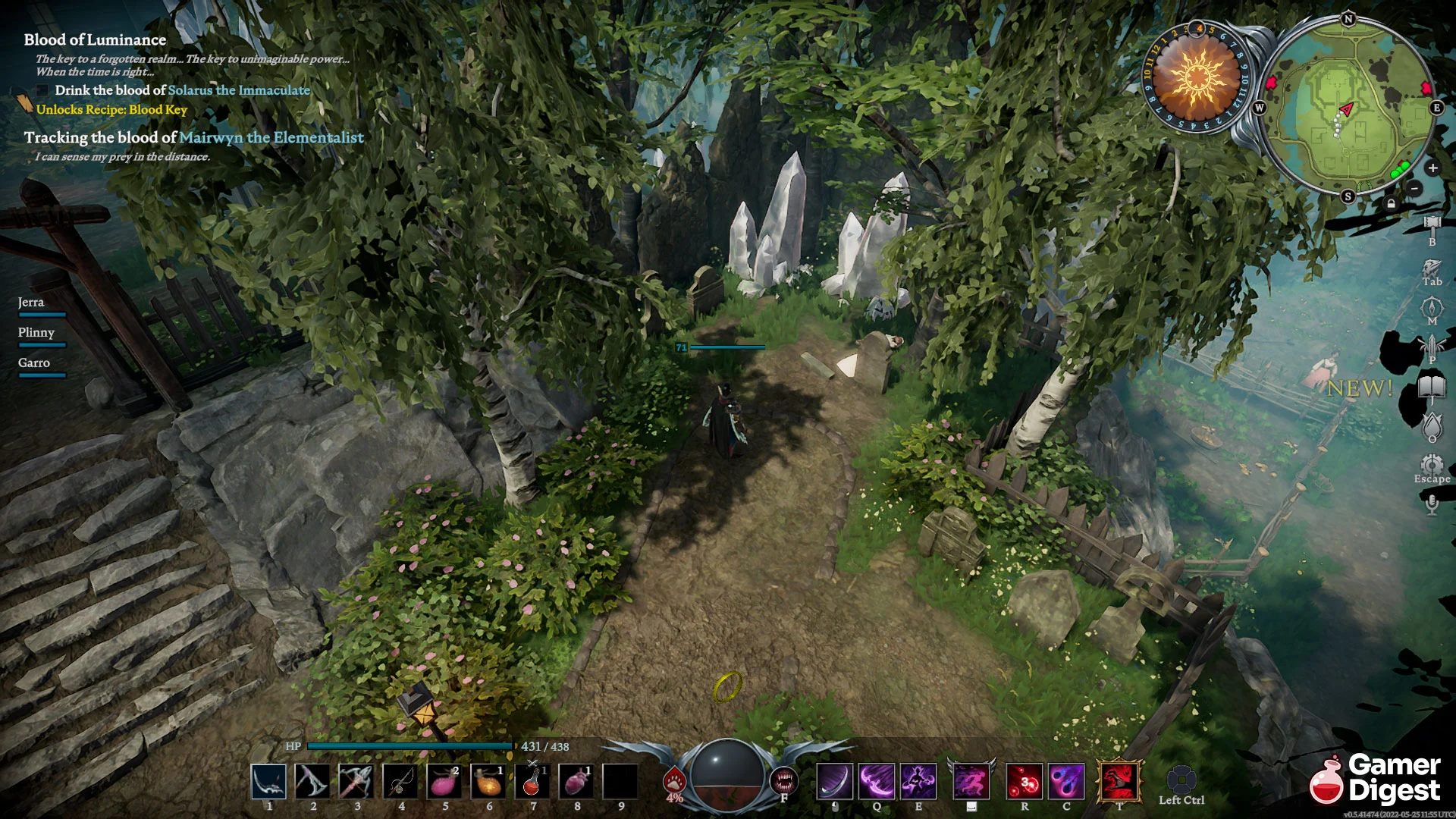 Dawnbreak Village
Another place to farm Quartz is the Dawnbreak Village area in east Dunley Farmlands. There may not be as many Quartz nodes in total compared to the previous two areas, but it's a good spot to hit if you're in the area. Make your way to the church, and you can find about seven nodes around the statue and church.
Make sure to go inside the church, eliminate all the enemies, and loot all the containers for more Glass and Quartz. There's a locked chest inside that can contain anywhere between 5 to 10 Glass. You should get yourself a few hundred Quartz and maybe a dozen or so Glass in total from hitting this location.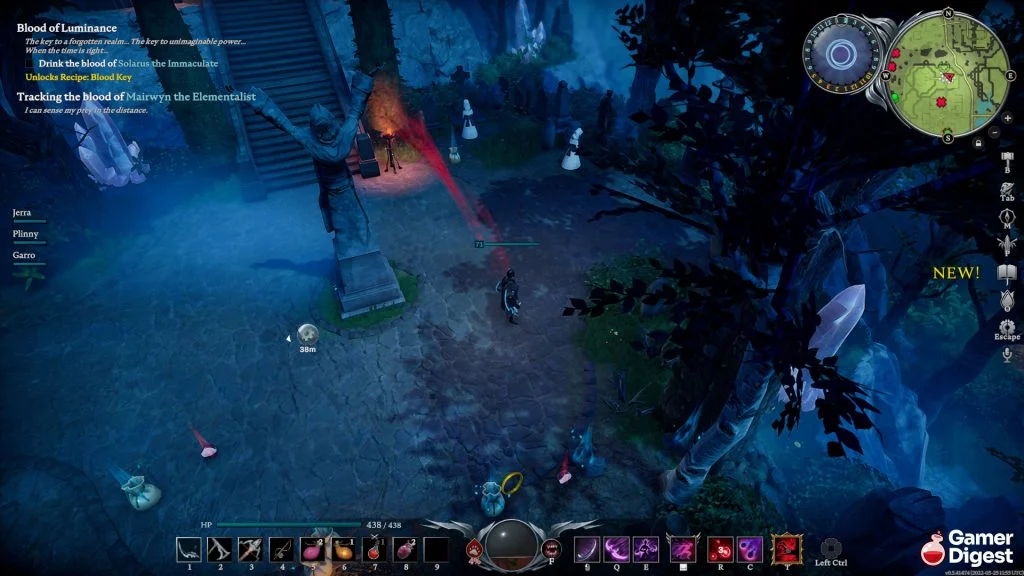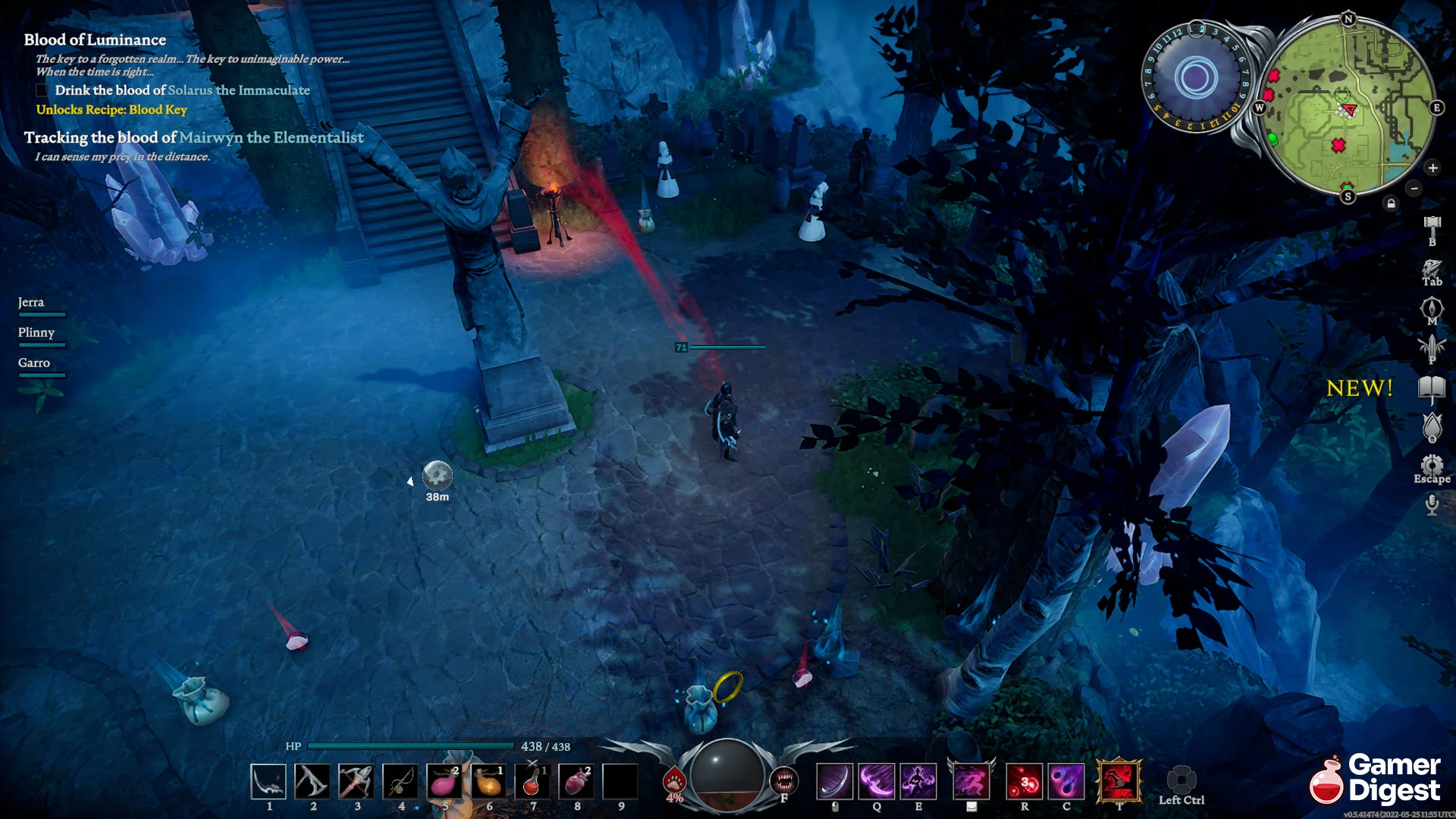 Crafting Glass from Quartz
Quartz can be refined into Glass at a Furnace in V Rising. To unlock the recipe, you will first need to eliminate and drink the blood of Christina the Sun Priestess, a faithful servant of the Church of Luminance. After defeating Christina, 15 Quartz can be refined into one piece of Glass at a Furnace.
As an added bonus, make sure your Furnaces are in a Confined Castle Room and placed on Forge Floors. The latter reduces the cost of materials needed to craft Glass out of Quartz by 25%. Having your Furnaces in their own room in a Castle speeds up the refinement time by 25%, for a total of 50% increased crafting time.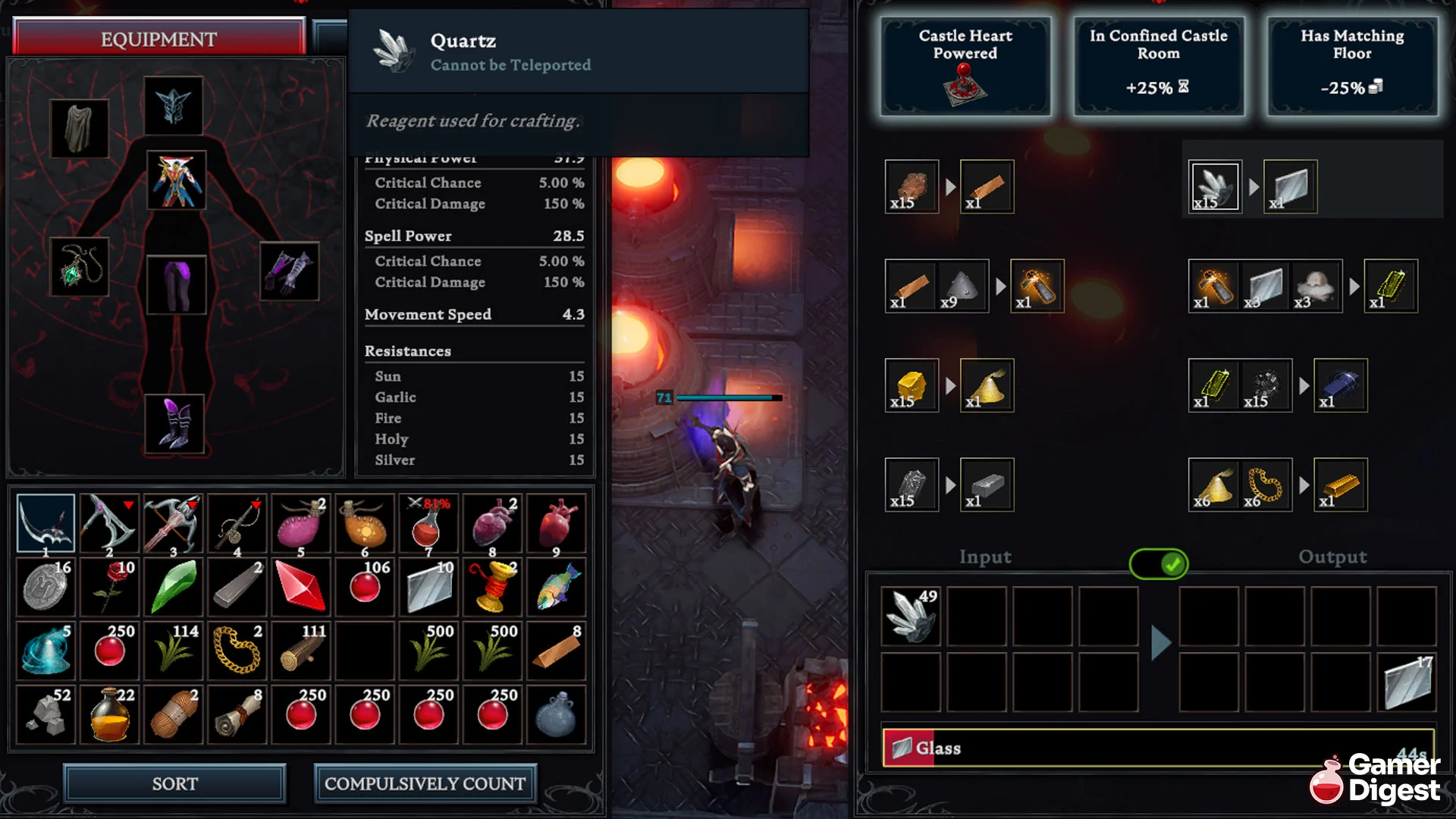 For more related guides and content, check out our V Rising section! V Rising is currently available on Steam.