Vampire Survivors has been steadily introducing new Arcanas to the mix in recent updates. Two new Arcanas, Disco of Gold and Boogaloo of Illusions, made their way into the rotation in update 0.5.2. The Disco of Gold is a particularly interesting Arcana, as it activates Gold Fever and fills the screen with gold coins. In this guide, we'll show you how to unlock the Disco of Gold in Vampire Survivors.
How to Unlock Disco of Gold in Vampire Survivors
To unlock Disco of Gold in Vampire Survivors, you must reach minute 31 in the Inlaid Library. The task can be accomplished with any character in the game but must be done specifically on the Inlaid Library stage.
So, what's the easiest way to reach 31:00 on Inlaid Library? Don't worry; I've got an easy method for you.
Pick any character, and get any power-ups you prefer, but make sure it's something that can get you through to the endgame without any issues. Awake can be a helpful Arcana in case you die. As you know, Death shows up at 30:00 on the dot.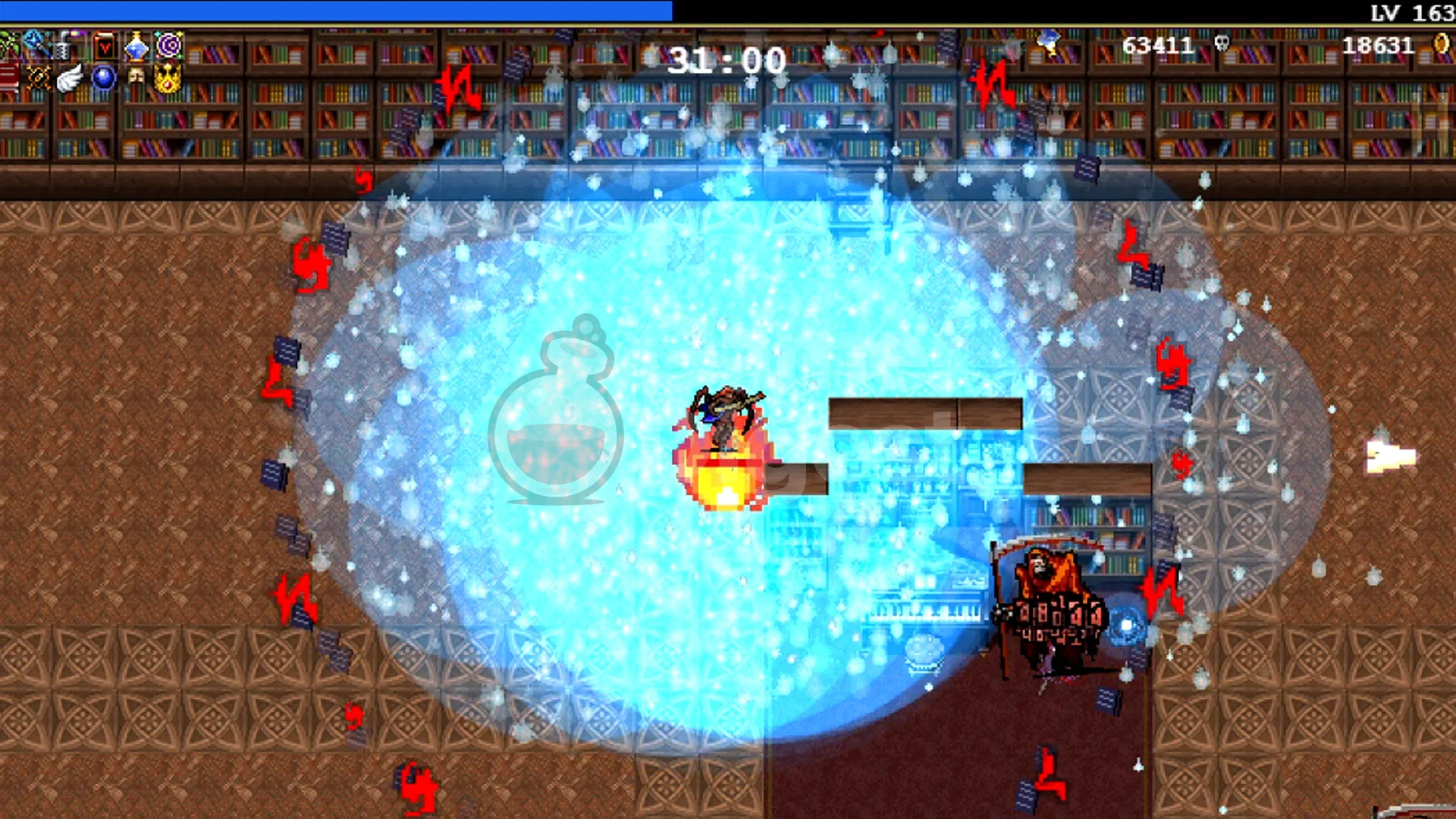 What you'll want to do is make your way to the part of the map with the bookshelves and the piano in the middle. We'll be using these objects as a barricade. As soon as Death spawns, simply walk to the opposite side of the bookshelves and get him stuck. A new Death spawns every minute after 30:00 (31:00, 32:00, etc.), so you're going to die when the second one shows up, but by that time, you would have already reached the 31:00 mark and unlocked the Arcana.
How does the Disco of Gold Arcana work in Vampire Survivors?
Disco of Gold is an Arcana that activates when you pick up Coin Bags from the floor. When it's active, a Gold Fever meter starts on the bottom of the screen and a timer that counts down. Gold Fever deactivates when the timer hits zero, but you can prolong the duration by damaging enemies. Collecting gold also heals you for the same amount.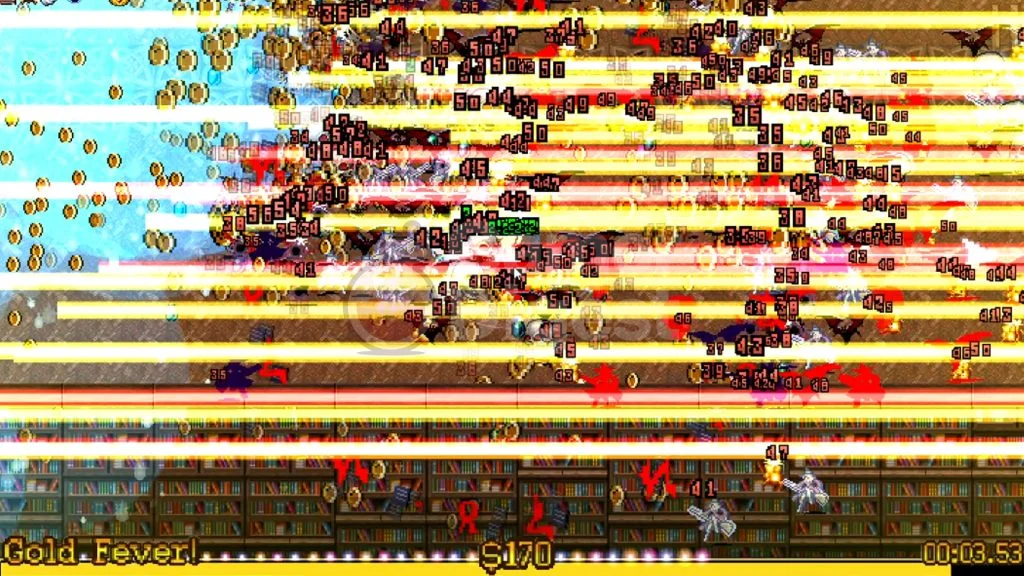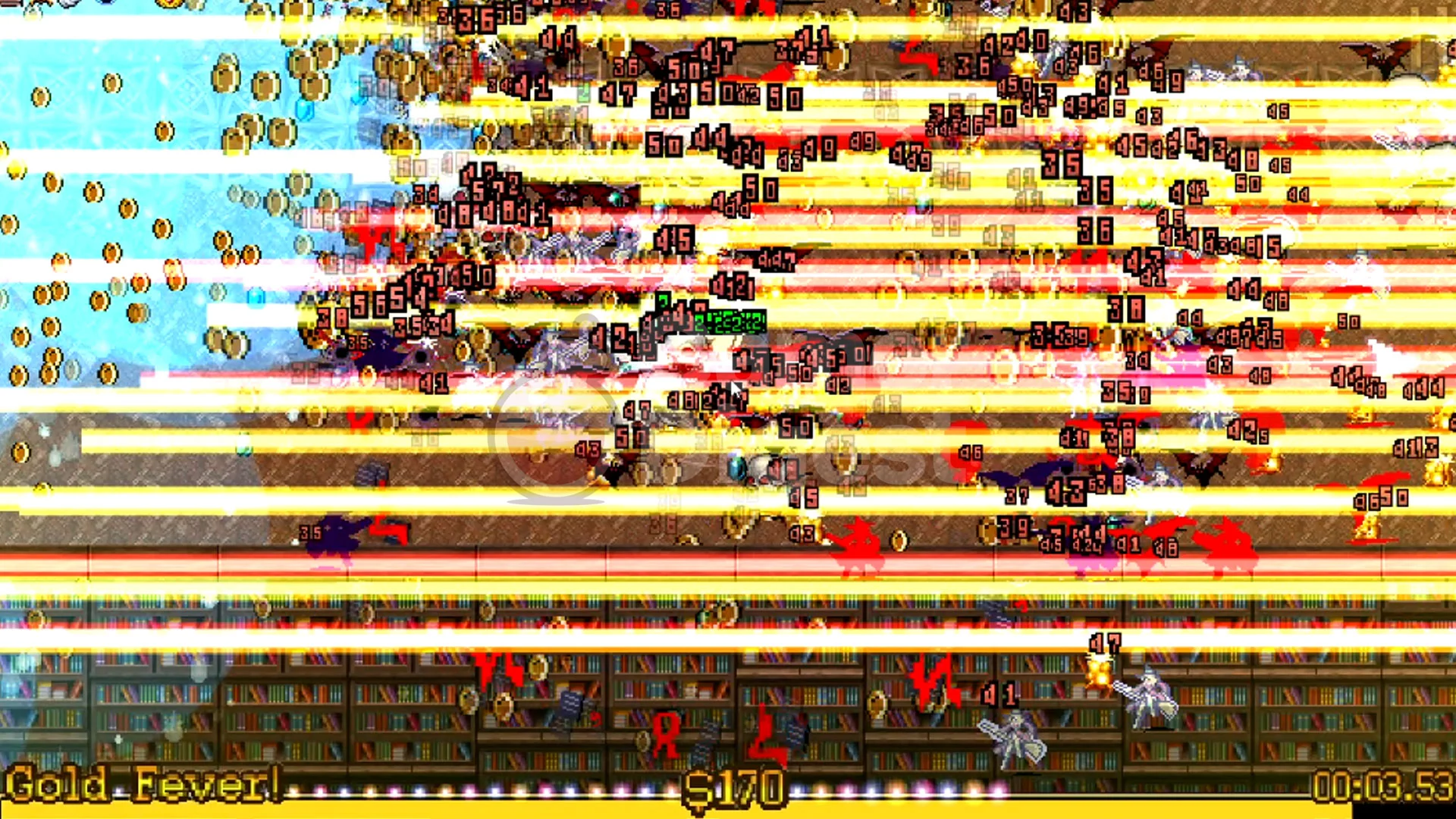 The affected gold sources include Gold Coins, Gold Coin Bags (small, medium, large), Treasure Chest Gold, and Stone Mask bonus gold. You can synergize with Arcana with Sarabande of Healing (VI) to double the healing. It also pairs well with Max Health and is a good choice to fill up Toastie's health pool.
Vampire Survivors is available for Windows and macOS via Steam.