A new Vampire Survivors update released on June 23, 2022, introduced two new relics to the game. One of these relics, the Grim Grimoire, makes it easier for players to check out the items they've collected in their current run. Read on to find out how to get the Grim Grimoire in Vampire Survivors.
Relics typically offer beneficial mechanics to improve the in-game quality of life and make the game more enjoyable. Like all Relics in Vampire Survivors, the Grim Grimoire is hidden within one of the stages. You can follow the green arrow to find any Relics you still need to collect on any map.
How to Get the Grim Grimoire in Vampire Survivors
To get the Grim Grimoire in Vampire Survivors:
Load onto the Inlaid Library stage.
Make your way west from the spawn point.
Follow the green arrow on-screen.
Pick up the Grim Grimoire in front of the bookcase.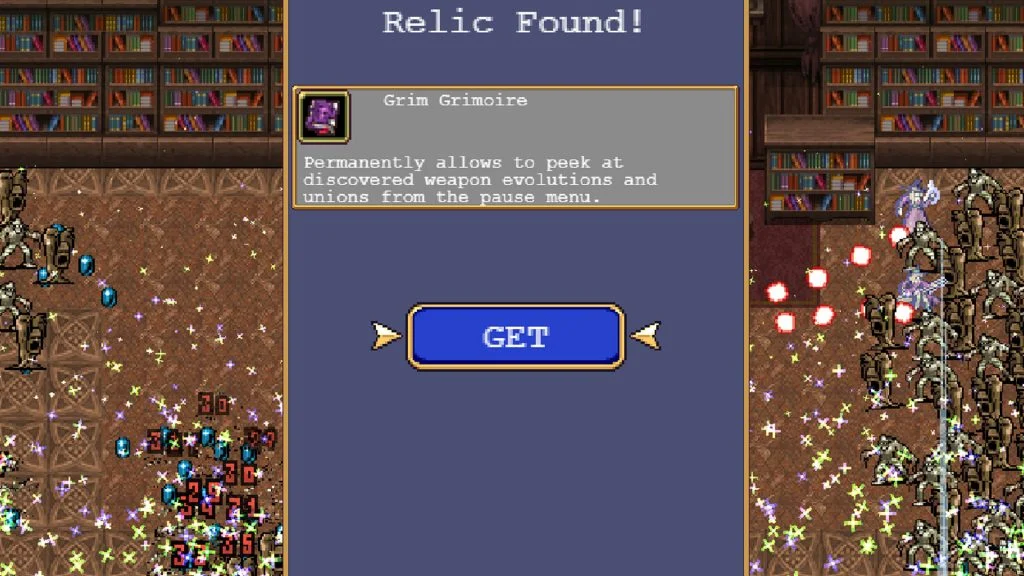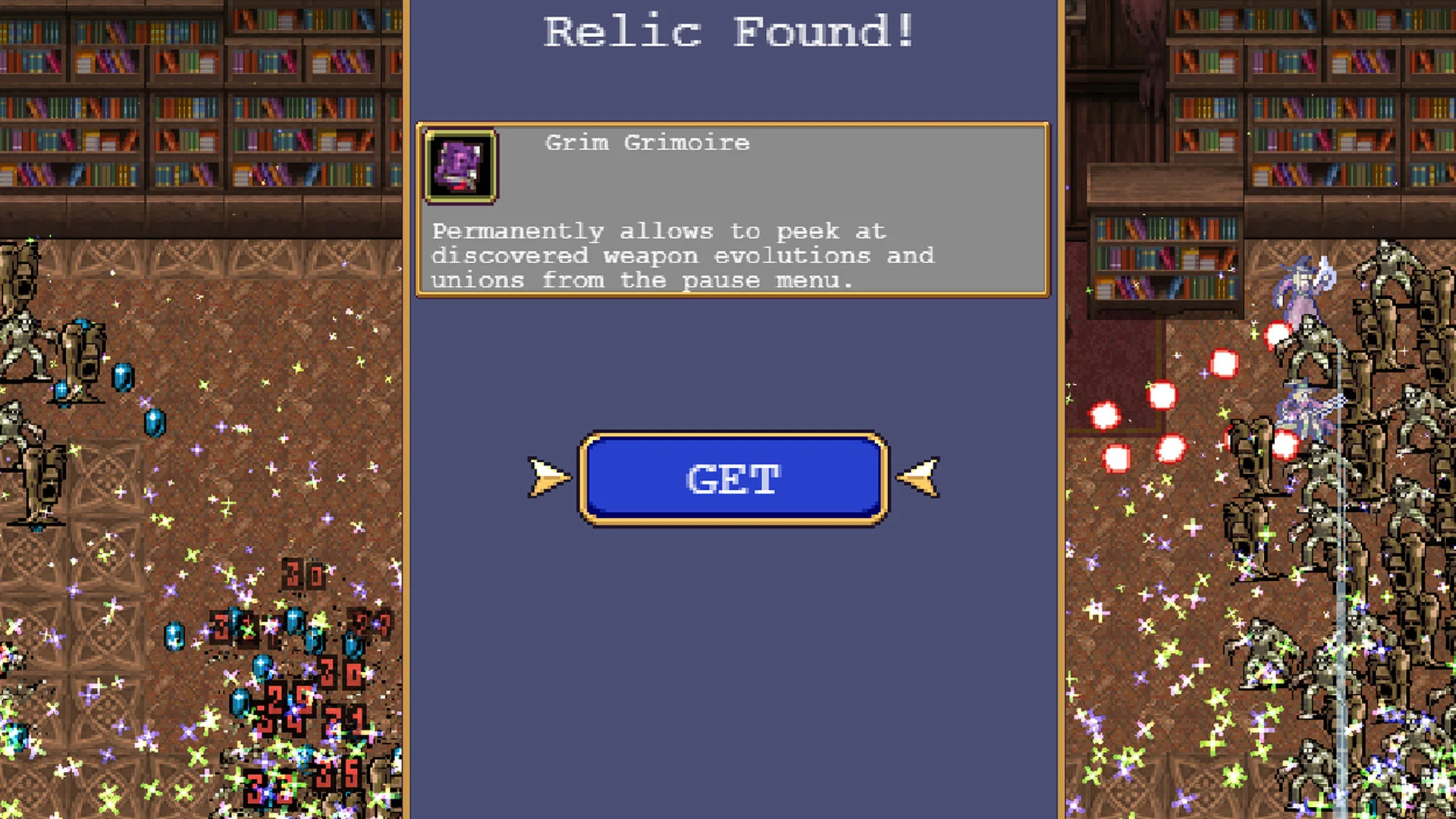 The Grim Grimoire is in the Inlaid Library, a few tiles west of the spawn point. Load in, head west, and follow the green arrow for a minute or two until you reach the book. It's on the top side of the level in front of a bookcase.
What does the Grim Grimoire do in Vampire Survivors?
According to the in-game description, the Grim Grimoire permanently allows players to peek at discovered weapon evolutions and unions from the pause menu.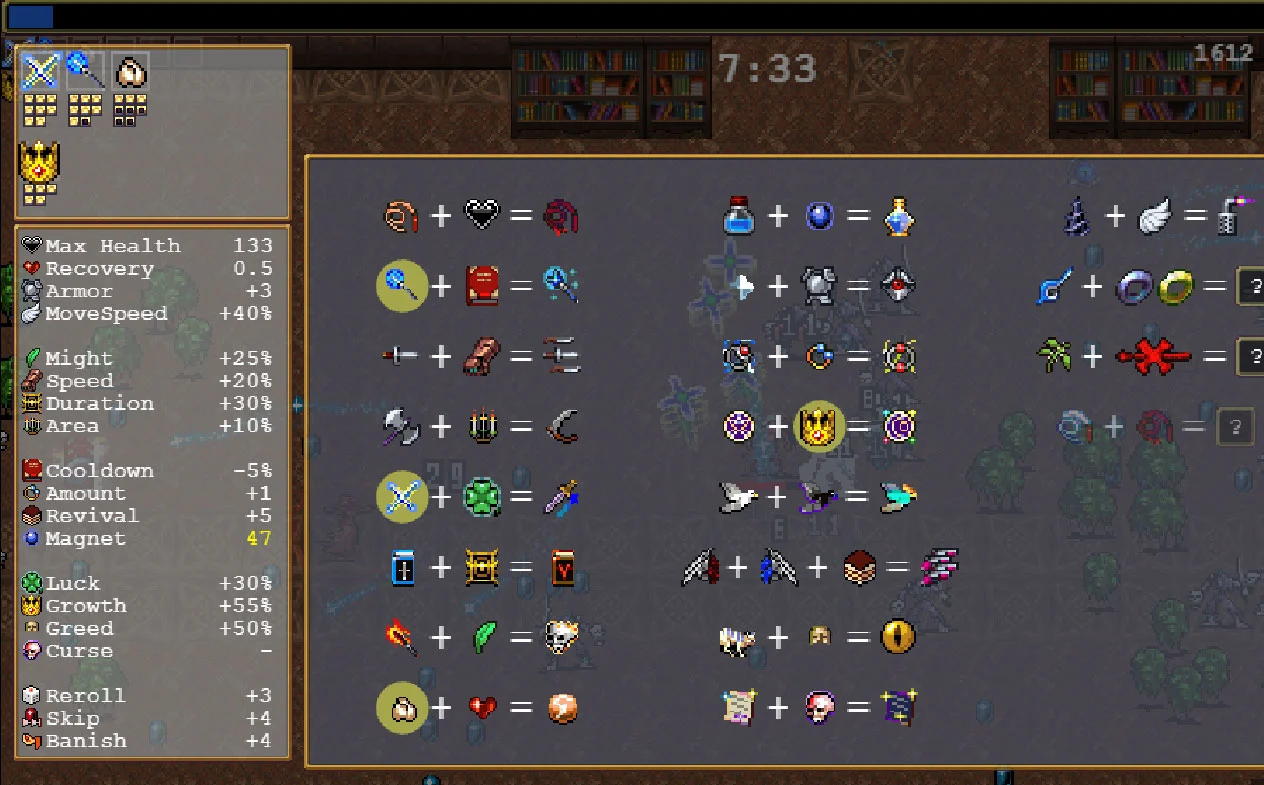 To translate, once you get this item, you can press Escape (on PC) to open up the pause menu. There will now be a button underneath the map that says "Open Grimoire." Tap on that button to open the Grim Grimoire, displaying all the in-game weapons and evolutions. The weapons you've found are highlighted, making it easy to tell which items you still need if you're going for specific evolutions.
There you have it; that's how to get the Grim Grimoire in Vampire Survivors and what it does in-game.
Vampire Survivors is available for Windows and macOS via Steam.