New quests, faction relations, and more are all planned for the future of ZERO Sievert.
Hunters — we've got some really big news from the indie devs over at CABO Studio, creators of ZERO Sievert. Our favorite top-down 2D extraction game is getting a major facelift in the coming months. While there's enough content in the early access version of the game for us to give it a 4/5 in our review, there was some roughness around the edges. The team hopes to address those issues, as well as add a bunch of new content to the game.
According to a recent Steam blog post, the developers will be focusing on introducing new quests, refreshing existing ones, and adding the highly-anticipated faction relations feature to the upcoming patch. In addition to the new content, the game will get a complete save wipe, which will wipe your inventory and progress.
Patch 0.31 is expected to drop at the end of June or early July, and the developers have not pinned down a precise date. They did, however — provide details on what should come for update 0.31.
ZERO Sievert Roadmap 2023
The ZERO Sievert Roadmap is as follows:
Update 0.30 (out now): Added daily quests, new guns and accessories, ghoul in the wall fix, QoL improvements, bugfixes.
Update 0.31: New quests, tweaks to current quests, faction relations, save wipe, QoL & bugfixes.
Beyond: Inventory system overhaul, Steam cloud saves, Controller & Steam Deck support.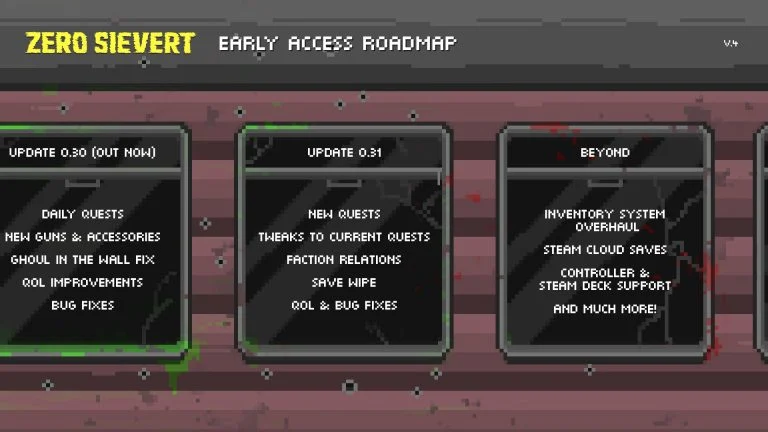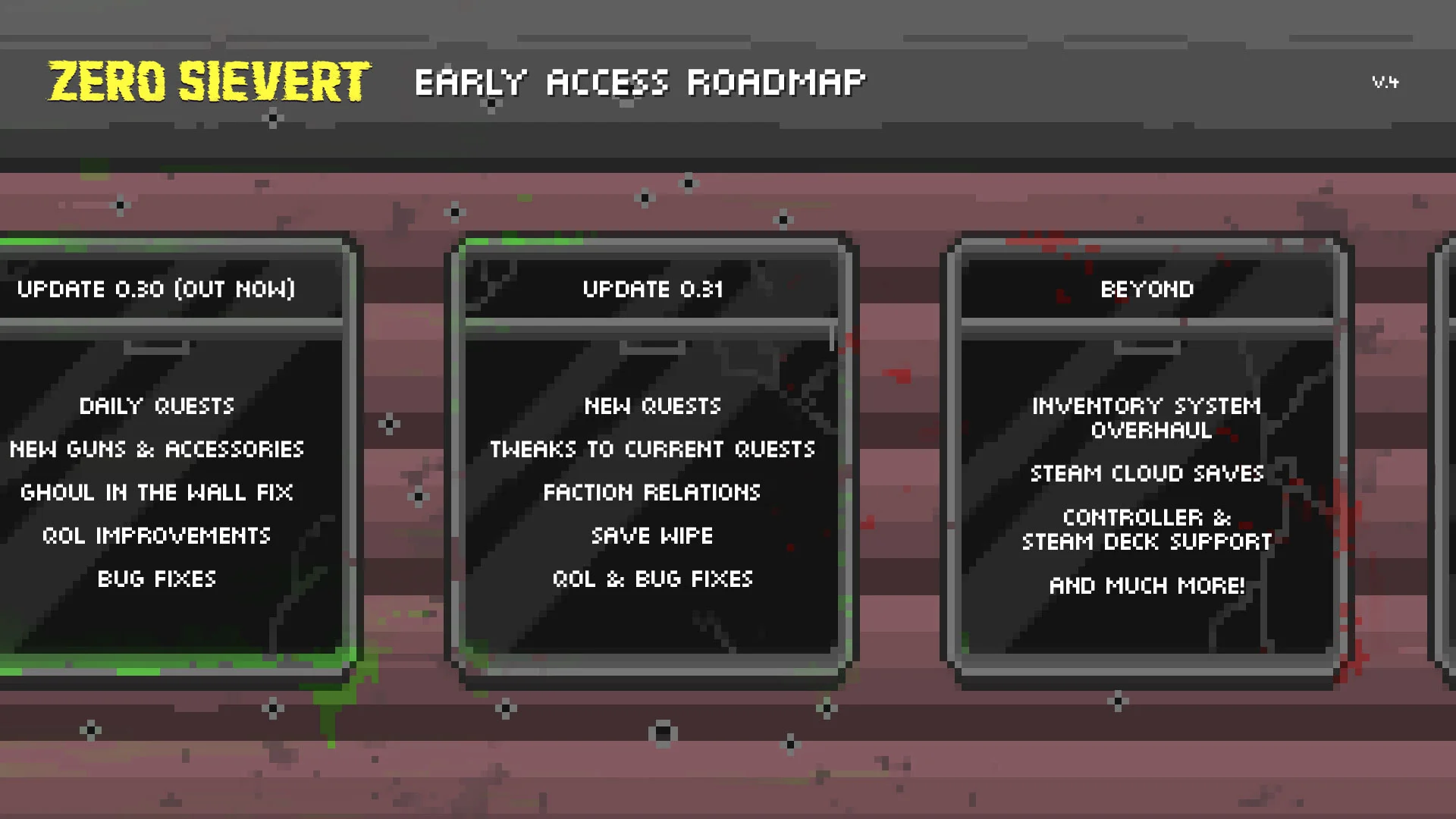 And that's all we know so far about the immediate future of ZERO Sievert. If we get any more information, we'll be sure to feature it in our news section.