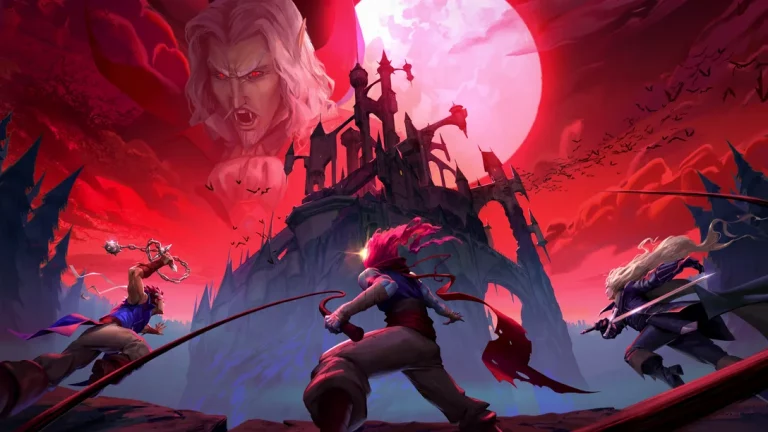 Announced at The Game Awards, Motion Twin revealed it will partner with Konami on an upcoming DLC entitled Dead Cells: Return to Castlevania, which is slated for a 2023 launch — here's what we know about the game.
Dead Cells initially launched in 2018, and quickly went on to become one of the positively reviewed games on PC. After its release, the action roguelike Metroidvania game eventually came to iOS and Android, where it would climb the charts and secure a spot its spot at the top, a place where it remains to this day.
Motion Twin's dedication to post-launch updates is undoubtedly a reason for the game's longevity. Frequent free updates continuously add new characters, weapons, and in-game content to keep the game from getting stale.
During the 2022 Game Awards, Motion Twin announced yet another reason to play the game. It is partnering with the studio that brought us the game that continues to inspire action roguelikes to this day — Konami — to bring us Return to Castlevania, a DLC scheduled to launch in 2023.
Contents
What is the Dead Cells Castlevania DLC about
In Return to Castlevania, players will fight their way through Dracula's Castle to his Throne Room, taking on two levels of evil monsters alongside Richter Belmont and Alucard. Castlevania items like the Vampire killer, Throwing Axe, Holy Water, and more will all be at your disposal.
Throughout Dracula's castle are secret passages, dark corridors lit by the iconic Castlevania candles, evil monsters, and familiar faces. According to the PlayStation blog, the DLC also includes a soundtrack featuring 51 original Castlevania tunes, as well as 12 tracks reimagined for Dead Cells.
Return to Castlevania DLC release date
Dead Cells: Return to Castlevania is expected to release in Q1 2023 on PC, Nintendo Switch, PlayStation, and Xbox. That means the game aims to launch between January and March of the upcoming year.
Dead Cells' next content update does not have a firm scheduled date, so this is all we know courtesy of the official animated trailer from The Game Awards.
Dead Cells: Return to Castlevania Trailer
The Game Awards surprised gamers everywhere when it premiered the animated trailer for Return to Castlevania during the pre-show
In the trailer, we got a sneak peek of Alucard and Richter teaming up with the Headless to battle Dracula in his throne room.
Dead Cells is no stranger to crossovers, and it's exciting to see Motion Twin teaming up with Konami to showcase the legendary Castlevania IP. With the success of the Castlevania Netflix series, it looks like Konami is looking to make the most of it, and we could think of no better game than Dead Cells to help make that happen.
Diablo 4 release date | Amnesia Bunker release date | Starship Troopers: Extermination release date | Star Wars: Jedi Survivor release date