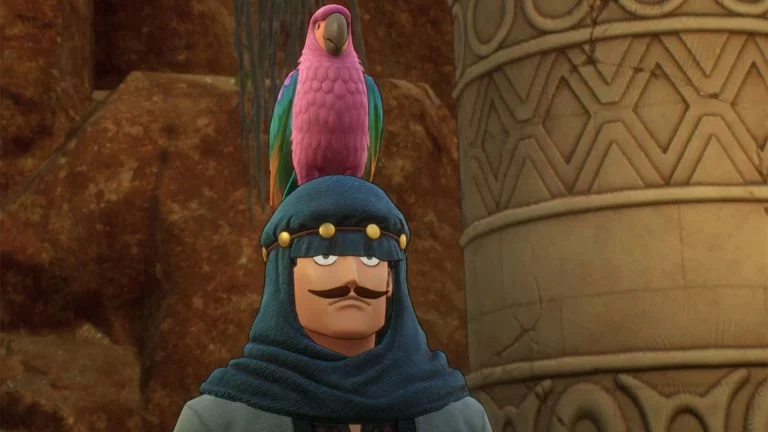 The Ravine of No Return in One Piece Odyssey is required to pass through if you want to continue your adventures in Chapter 2. Here's how to complete the puzzle.
You must complete the Cross the Desert Near Nanohana quest in Chapter 2 if you hope to move on from Alabasta. If you've taken the wrong steps to get here, the pursuit might seem confusing or like you need random luck. Luckily, if this is the case with you, we've got your solution.
One Piece Odyssey: Ravine of No Return Puzzle Solution
To solve the Ravine of No Return puzzle, speak to the Navi Bird Traveler outside of the ravine entrance. While this will force you to backtrack back to Alabasta, it enables the Navi Bird to show you the correct path instead of having to guess where to go in the Ravine.
After speaking to the Navi Bird Traveler, you'll be transported back to Alabasta and must complete the Hungry Navi Bird quest. To do this, switch your Party Leader to Usopp, then shoot down the bird nests found around Alabasta. Once you collect 10 Desert Nuts from the nests, return to the Navi Bird and hand in the quest.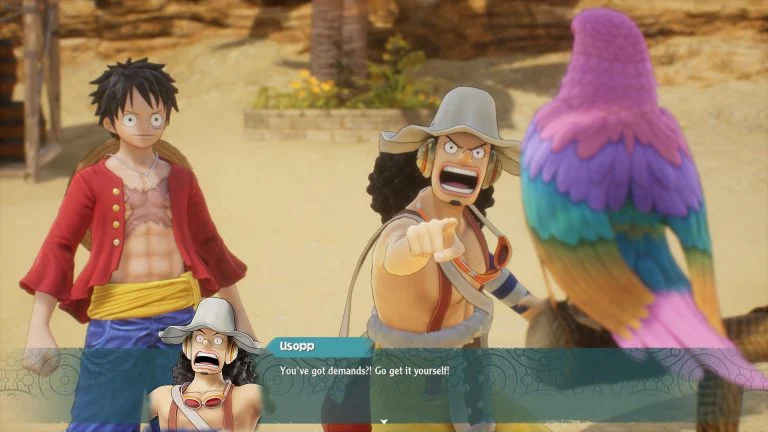 Then, make your way back to the entrance of the Ravine, and the Navi Bird will fly in the direction you must go.
Skipping the Hungry Navi Bird Quest
If you forgo the Hungry Navi Bird quest, then you can follow the following directions to make your way through the Ravine of No Return.
Right tunnel
Left tunnel
Middle tunnel
Left tunnel
Right tunnel
Right tunnel
Completing the Navi Bird quest causes the Navi Bird to fly in the correct direction throughout the Ravine, so we highly recommend completing that quest before crossing the desert.
Did this quest give you trouble? Let us know in the comments section below.
Visit our One Piece Odyssey Section for more guides.