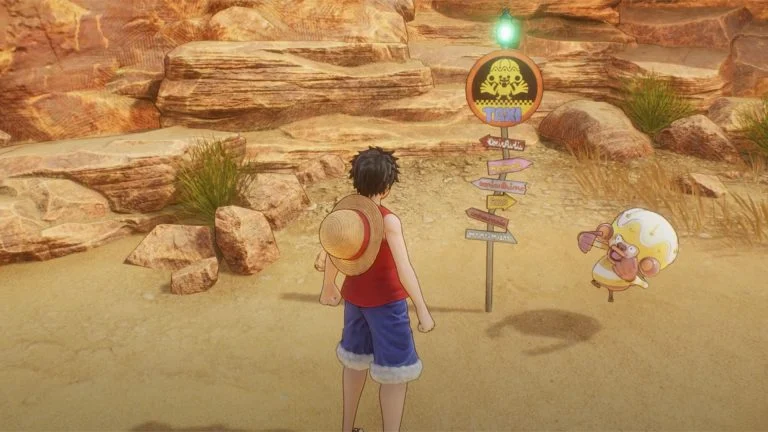 Are you tired of running around everywhere in One Piece Odyssey? Here's how you can unlock fast travel in the game. 
One of the lesser-considered aspects of open-world RPGs is the ability to quickly travel from one location to another. In One Piece Odyssey, you need to traverse the map in four different chapters, so being able to quickly zoom back and forth to locations is a big time saver. Luckily, there is a fast travel mechanic in the game, but you must unlock it before you can use it.
One Piece Odyssey: How to Fast Travel
To fast travel, you'll need to complete a quest for Yoisa in Chapter 2 in Alabasta. This will occur sometime in the middle of Chapter 2 in the Great Sandy Dunes. Your quest marker will point you in the direction of the sneaky yellow Yoisa, who will be waiting for you in front of a bridge next to a sign. After you're done talking to them, to fast travel, open the Map, then select Yoisa Travel and select the point you'd like to fast travel to.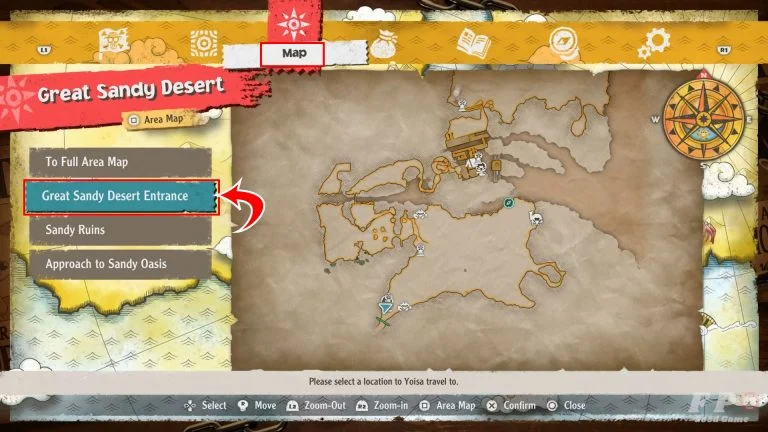 After you finish this dialogue screen, the other fast travel points you've discovered thus far will appear on your Map. These are designated by road signs scattered throughout the world.
Unfortunately, there is no way to fast travel in One Piece Odyssey before unlocking it with the Yellow Yoisa, so you'll be running on foot until you get deeper into Chapter 2. This quest comes right in time since Chapter 2 in Alabasta is the largest region you'll have to explore in the entire game.
Did this guide help clear things up for you? Let us know in the comments section below.
More One Piece Odyssey Guides: One Piece Odyssey: How to Cook | One Piece Odyssey: How to Use Cube Fragments | One Piece Odyssey: How to Get Nests in Alabasta | One Piece Odyssey: How to Change Outfit | One Piece Odyssey Character List