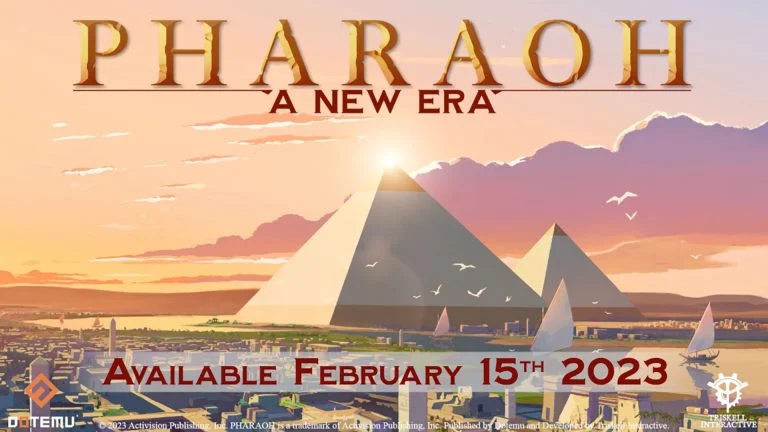 Set in ancient Egypt, Pharaoh & Cleopatra, one of the most beloved city-builders of all time is being remade as Pharaoh: A New Era, releasing on February 15, 2023, for PC.
Initially released all the way back in 1999, Pharaoh is cited as one of the first city builders/settlement management games ever. Over two decades later, people are still talking about it — as it even made our list of best historical city-building games for PC. Regardless of the bells and whistles newer games bring to the genre, there was just always something special about the title. 
The newly revamped version, Pharaoh: A New Era, will have 53 unique missions that all reflect history. In fact, the team brought in historians and Egyptologists just to ensure historical accuracy in the game. The entire UI has been updated, and there are new, hand-drawn graphics along with the new mechanics. 
Pharaoh: A New Era Gameplay Trailer
In the nearly 8-minute-long gameplay trailer, the game's publishers, Dotemu, give players an overview of what they can expect from the game when Pharaoh: A new Era releases on February 15, 2023.
The UI enhancements will probably make the game more enjoyable for a new audience while still satisfying the same nostalgic city-building concepts the original did so well.
City-building games are on the rise, as the immense popularity of the indie title Dwarf Fortress indicates. Hopefully, this game will also be a success and bring in a whole new generation of gamers. 
Users can wishlist Pharaoh: A New Era on Steam. 
For more updates and game trailers, see our News Section.