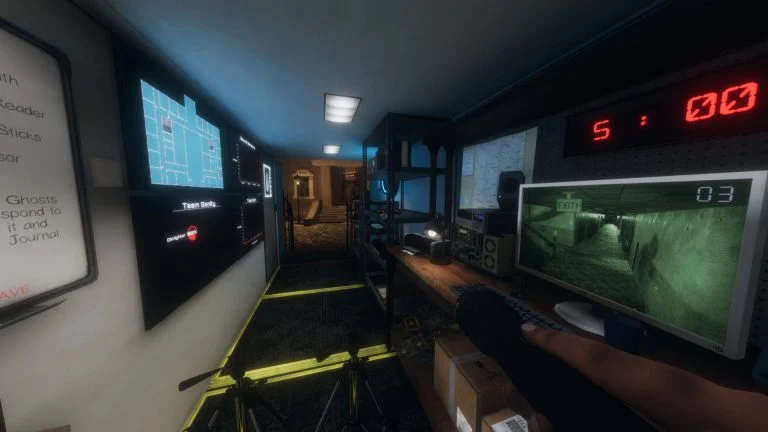 If you just finished all the quests in the Phasmophobia holiday event for the Tempest update, you may wonder how to equip your new & shiny holiday badge. Luckily, doing so is as easy as figuring out where to click, though you need to make sure that you complete all the different maps before you get the quest.
Badges in Phasmophobia don't do anything or give you any buffs, but they are a cool way to show off your expertise and ability to complete difficult holiday and seasonal missions. While only a few badges currently exist in the game, the developers, Kinetic Games, have said that more badges will be added to the game in the future. To get the holiday badge, see our Phasmophobia: Holiday Event cookie guide.
How to Equip Your Holiday Badge in Phasmophobia
Players gain the holiday badge once completing the holiday quest event on all seven maps. Once completed, players must go to their lobby board and click the white circle next to their character portrait to equip their holiday badge.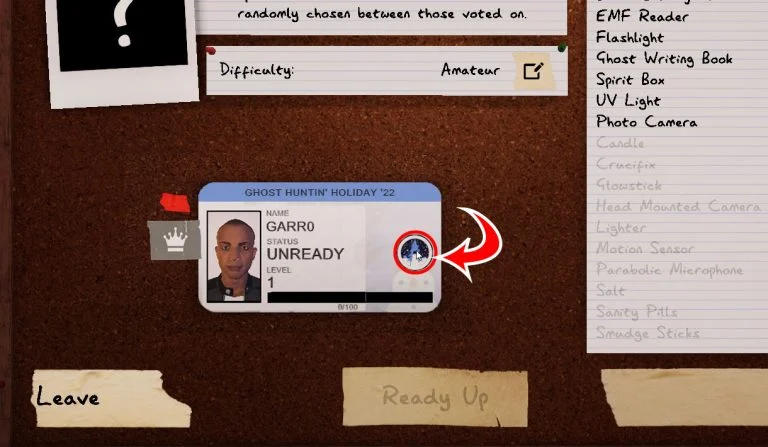 Currently, there are only a few badges, and most players will have the default gray intern badge and the holiday badge.
If you are having trouble completing the holiday quest in the Tempest update, be sure to check out our guide on how to get your Holiday Badge in Phasmophobia.
For more guides like this, see our Guides Section.