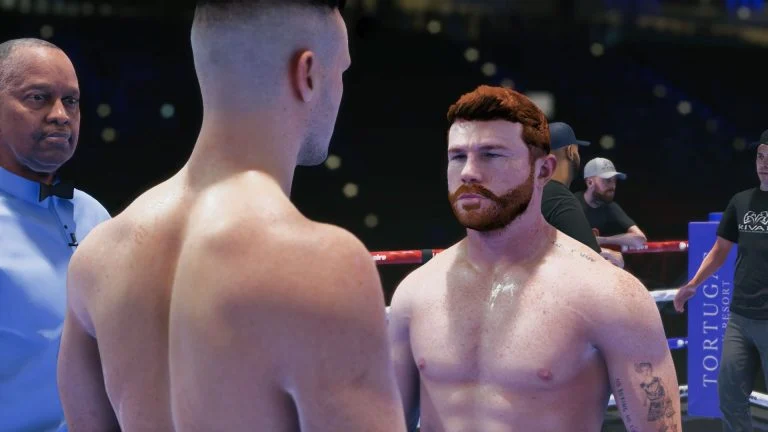 The latest update for the new boxing game Undisputed continues to address lagging and network issues that people are experiencing online.
If you've been playing the new boxing game, Undisputed since it launched on January 31, you probably have already experienced a sub-par bout online. Like many games that launch into Early Access, Undisputed is not without its problems, which we covered in our review of the game.
However, we're happy to report that the developers are fully aware of the network problems that exist and are making it their number one priority to fix them. According to a recent post on their blog,
"We want to take this opportunity to reiterate that online matchmaking and stability are ongoing areas of focus for us, and getting online play to a place we're happy with it is going to take time, so we appreciate your patience."
The February 16 update (v. 10566251) changed how the game handles Arm Fatigue, which should reduce some of the desync issues that have been happening. Essentially, users were getting knocked out, but a punch wasn't even thrown on their screen. This issue has existed in some capacity since the launch of Early Access.
Slips are Judging Improved
As we covered in our guide on defense in Undisputed, slipping isn't really worth it. The opponent's punches would track, making the timing required to pull off the maneuver necessitate nearly frame-perfect timing. Hopefully, the new changes to punch tracking will solve these issues. 
The other update involves scoring and reducing the aggregate effect that accuracy, punches thrown, counter punches, and defense have on the score of the fight. While we're not completely sure whether this will make scoring feel fairer or not, it is good that they recognize that the system currently isn't perfect.
These are some more obscure changes but may have a big impact on the overall game. What do you think of the changes? Let us know in the comments section below.
For all the patch notes, see Undisputed Blog on Steam.