There are many pets available to unlock in Across the Obelisk. A few of them are locked behind specific events, though, and some are rare events that only have a chance to spawn. Betty is one of these seeded pets, and we'll show you a guaranteed way to unlock Betty in Across the Obelisk in this guide.
How to Unlock Betty in Across the Obelisk
Here's how to unlock Betty in Across the Obelisk:
Go to the Main Road node and start The lost sheep rare event in Act 1.
Select the Combat option to confront the sheep and return Betty to her owner.
Navigate to Betty's House (north two spots) and either pay to keep the sheep or murder the farmer to keep Betty without paying.
Betty is an extremely easy pet to unlock, but it's tricky because it requires a rare event to spawn in Act 1. You can force this event to spawn by using the right game seed.
Here's the AtO game seed to unlock Betty: Across the Obelisk
Now that you're loaded up on the right seed, or in a game where you have The lost sheep event, navigate to the Main Road. Enter into combat to confront the sheep.
After completing combat, a new event will open up called Betty's House. It's two spots north; head there to start the next part.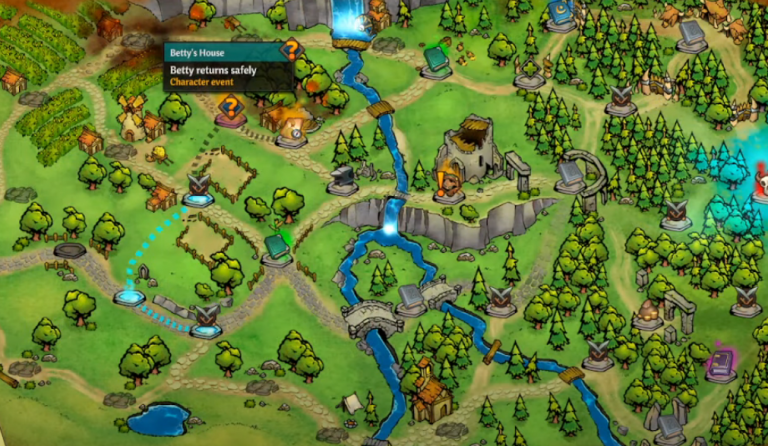 At Betty's House, you'll be presented with a few different options. You have two choices here if you want to unlock Betty:
Pay the Farmer 500 gold to keep Betty for yourself.
Kill the farmer and keep Betty.
The latter option is quite depressing, so we'd recommend just paying the gold, but we won't hold it against you for being a cheapskate. After you choose either of these two options, you will have unlocked Betty!
For more guides, builds, and walkthroughs, visit our Across the Obelisk section!
More Across the Obelisk Pets: How to Unlock Lianty | How to Unlock Daley | How to Unlock Champy, Chompy, and Chumpy | How to Unlock Orby | How to Unlock Stormy | How to Unlock Slimy | How to Unlock Sharpy | How to Unlock Mozzy | How to Unlock Asmody | How to Unlock Oculy