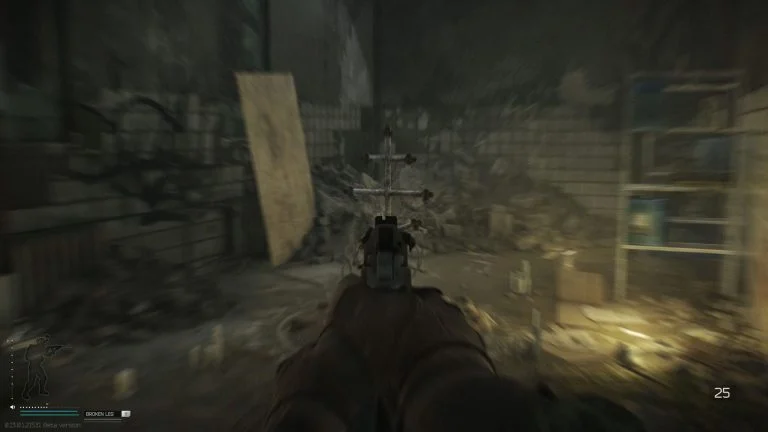 The Abandoned Factory Marked Key loot room on the new Streets of Tarkov map in Escape from Tarkov has some seriously valuable loot, including attachments and rifles. Here's how you can access the room without even needing the key. 
If you've been looking around for the Abandoned Factory Marked Key but can't find it–we have some good news for you. You don't actually need the key in Streets of Tarkov to access the room. Getting there will be risky and could cause you to break your legs, but if you've been looking for the room, we've got a guide for you.
Streets of Tarkov Abandoned Factory Marked Key Location
The Abandoned Factory Marked Key Room is located on the second floor of the abandoned factory, which you can find by going to the shopping district between Pinewood Hotel and the Cinema/Theater. Getting to the room is a bit tricky, but you can find the hallway by going to the center of the area, then entering the factory with the blue-tinted glass. Continue to follow the hallway, and you'll reach the Marked Key location behind a brown metal door.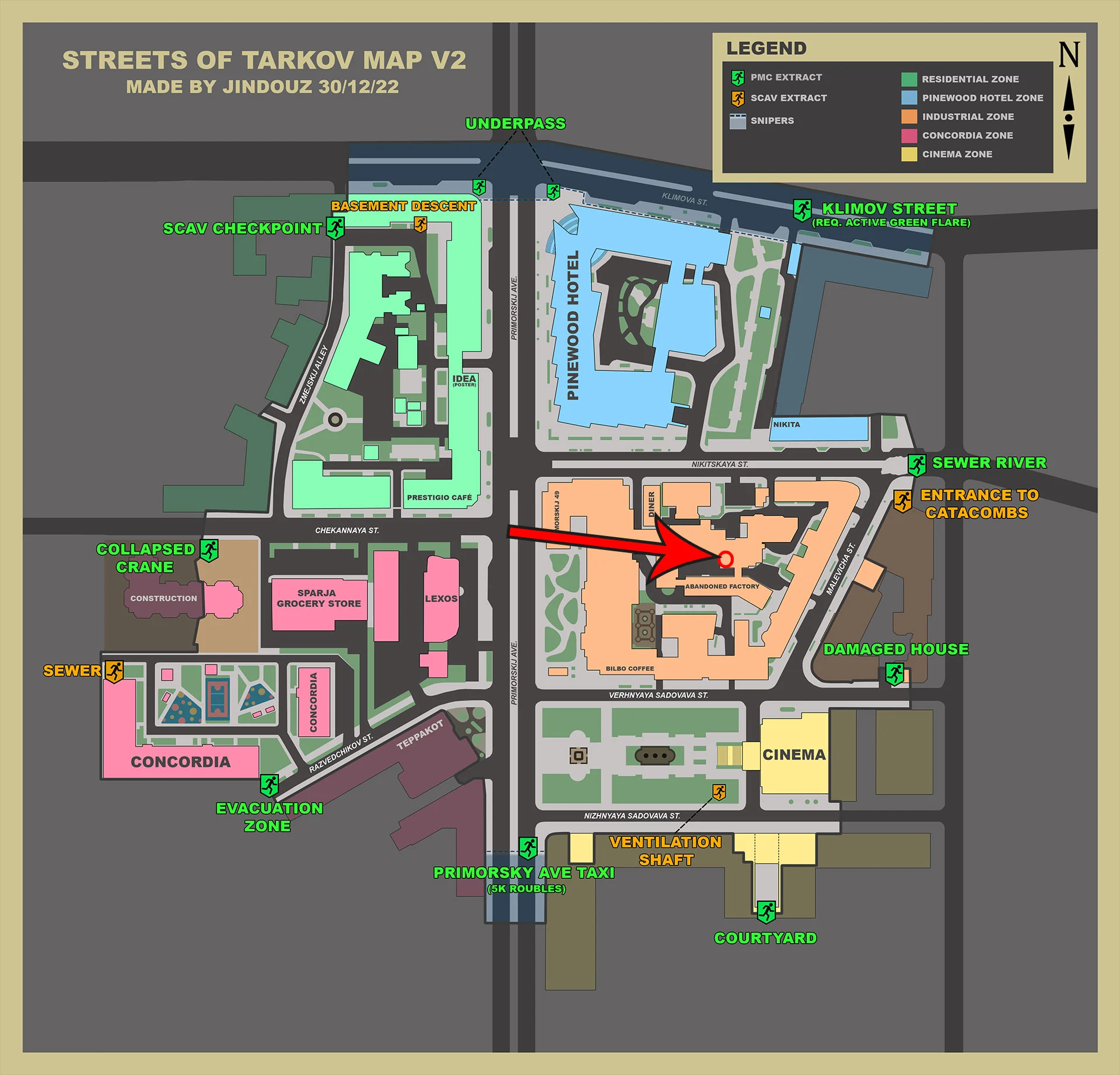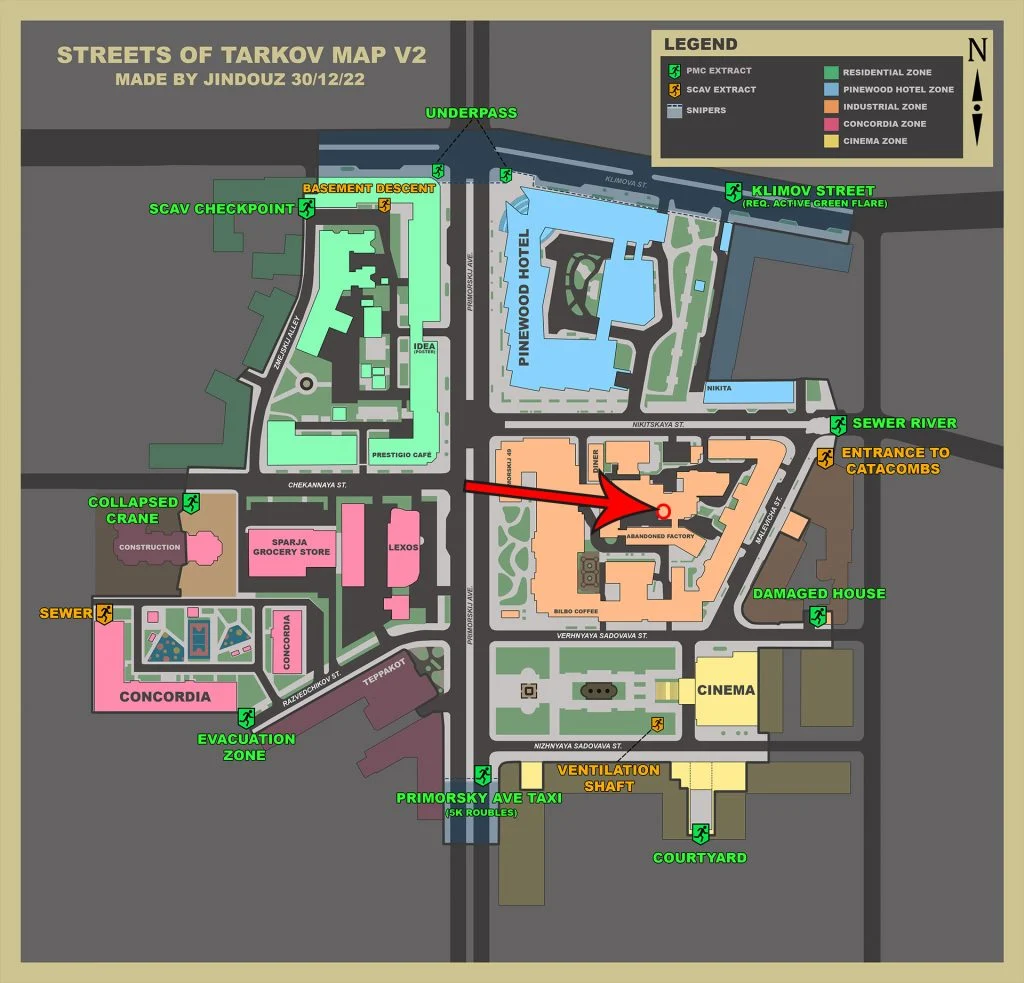 Inside the Marked Key room, you'll find some valuable rifles, an attachments crate, and other great loot items of high value. Keep in mind–this location is sure to be crowded as other players try to access the room without the key. Entering this location is also very dangerous, as you can be shot from virtually any direction.
How to Enter the Marked Key Room in Streets of Tarkov without Key
If you don't have a key, you can still enter the Abandoned Factory Marked Key room by ascending the staircase and hopping into the right window frame above the Marked Key room. Inch your way off the ledge while holding forward into the window below to enter the marked room without the key.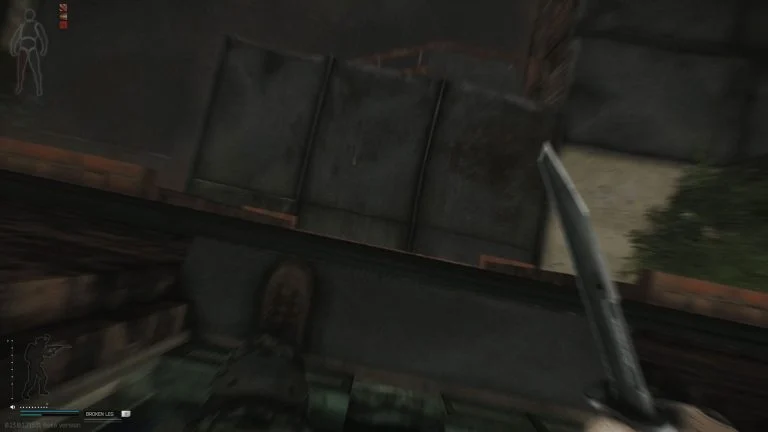 Keep in mind; if you miss the ledge, you will fall the entire way down, breaking your legs. If you don't have the proper meds, you'll be unable to run and might as well hand your loot to other players.
Doing this also makes you very vulnerable to being shot from below, so just keep your head on a swivel if you use this technique.
More Escape from Tarkov Guides:
Streets of Tarkov Financial Institution Small Office Key Room Location | Streets of Tarkov Backup Hideout Key Room Location | Streets of Tarkov Entrance to Catacombs Extract Location | Streets of Tarkov Abandoned Factory Marked Key Location