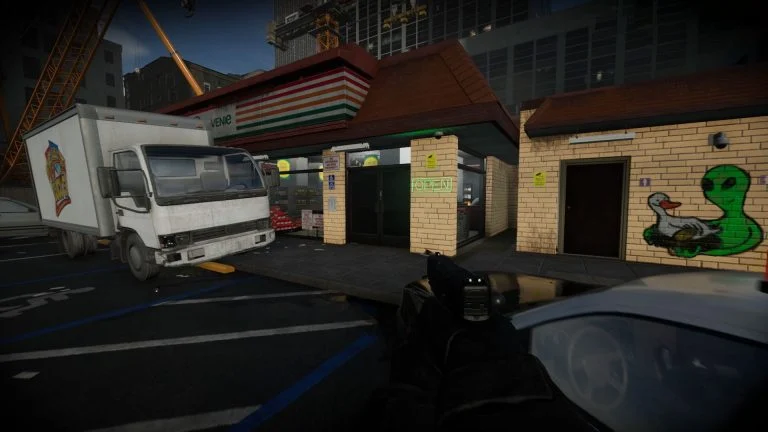 Are you tired of the same old maps in the SWAT game Ready or Not? Here's how you can download and play custom maps.
With the recent Adam update and Neon Tomb release, Ready or Not now has 14 different missions for players to enjoy. While that's pretty impressive for any FPS, there might come a time when the old missions just don't do it for you anymore. That's where custom maps come in. and this guide will show you how to download and play custom maps in Ready or Not. 
How to Download Custom Maps in Ready or Not
Players can get custom maps by downloading them from a third-party website and placing them inside the Paks folder in the Ready or Not game directory. After downloading the map and placing it in the Paks folder, you can go to your in-game mission board and select the new map. The best place to download maps is NexusMods, and it requires a free account.
Follow these steps to download and play custom maps in Ready or Not:
Create an account on NexusMods if you don't have one. 
Download a map from the NexusMods Ready or Not map section.
Open your Steam Library and locate Ready or Not. 
Right-click Ready or Not and select Manage>Browse Local Files.
Navigate to the ReadyOrNot\Content\Paks folder.
Unzip the map you downloaded.
Place the unzipped .pak file into the Paks folder. 
Start Ready or Not and go to the mission board to select the custom map.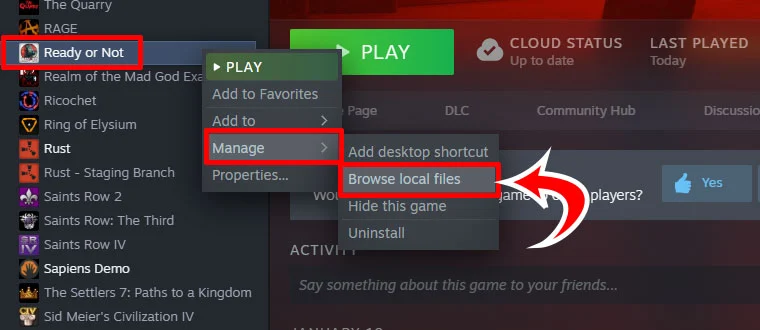 Some missions may replace existing missions in the game, so make sure that you read the mod page for details on the specific map you're playing. 
Best Ready or Not Custom Maps
Here are a few of the most popular custom maps for Ready or Not:
What is your favorite map? Let us know in the comments section below.
More Ready or Not Guides: Cargo Dossier Location: Ready or Not | Ready or Not: Where to Find Rifles in Brisa Cove | Ready or Not: Staff List Location Ceasar's Car Dealership | Ready or Not: 213 Park Homes Package Location