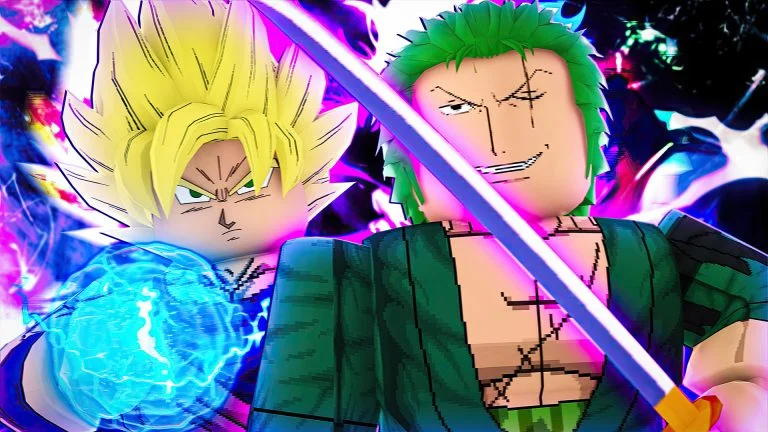 Roblox has become a hub for the most innovative and thrilling anime-inspired games. From dragon-slaying adventures to high-flying heroics, players can immerse themselves in a realm of endless possibilities with all the options available.
And with so many to choose from, it can be a daunting task to find the best of the best. But don't worry; we've got you covered! This post will dive into the top anime games on Roblox, showcasing their unique features and what makes them stand out from the crowd.
13. Fruit Battlegrounds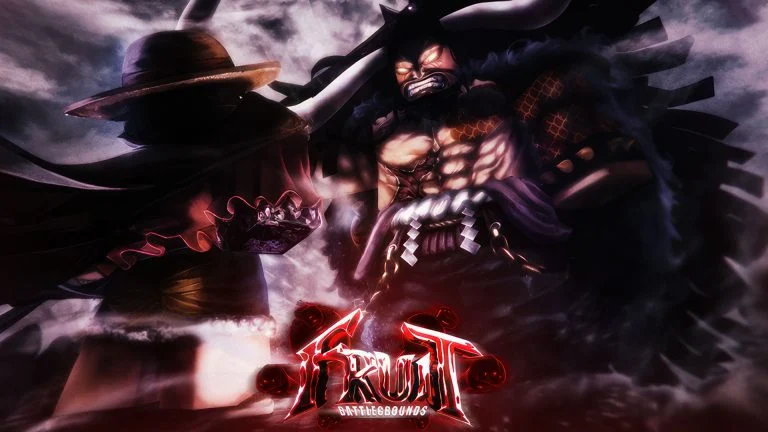 Embark on an epic journey in the land of Fruit Battlegrounds where power and adventure await! Inspired by the world of One Piece, unleash your inner pirate and fight against friends to earn bounties, unlock powerful Devil Fruits, and become the strongest warrior on the seas.
With intuitive, anime-inspired gameplay, Fruit Battlegrounds promises a thrilling experience for all players. So grab your sword and set sail — the Fruit Battlegrounds await! You can check out our Fruit Battlegrounds codes here to get some extra in-game bonuses when you jump into the action.
12. Anime Fruit Simulator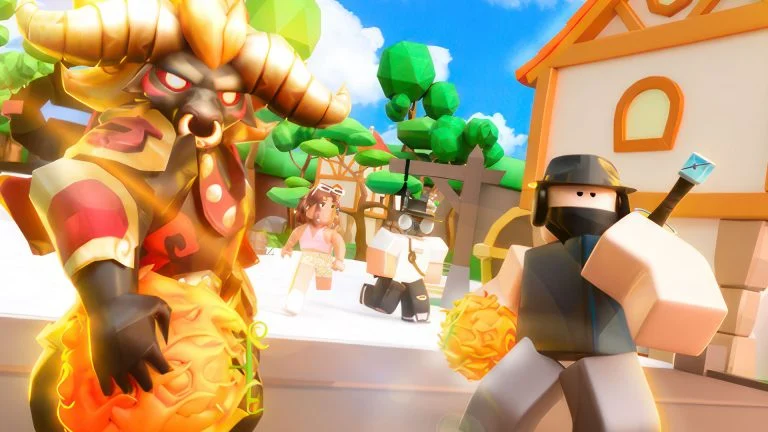 Step into the world of Anime Fruit Simulator and experience a whole new level of anime adventure on Roblox! Immerse yourself in a world inspired by One Piece and explore various zones filled with exciting challenges and opportunities to get coins, hatch pets, obtain gems, and defeat NPCs.
With a unique item fusion system, you can upgrade and strengthen your gear and obtain rare loot from bosses. It's time to unleash your inner pirate and claim your place as one of the strongest players in the game. Take advantage of the Anime Fruit Simulator codes for extra rewards.
11. Anime Dimensions Simulator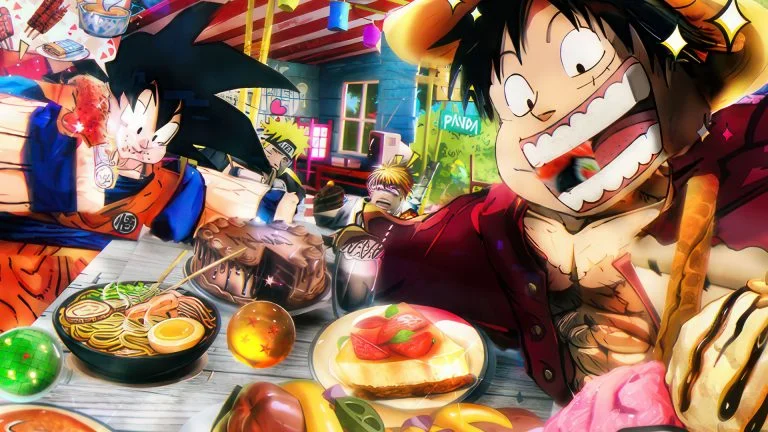 Anime Dimensions Simulator, a recent addition to the Roblox gaming universe developed by Albatross Games, is a true masterpiece for anime fans. The game takes players on an interdimensional journey where they can battle against popular anime enemies in unique and inspired worlds. With a comprehensive leveling system, players can collect gold and boosts to increase their power and become the strongest warrior.
The collection of anime costumes adds another layer of customization and personality to the player's character. Raid Tokens allow players to challenge formidable bosses in thrilling raids every hour. If you're an anime fan looking for an immersive and action-packed anime-inspired gaming experience, look no further.
RELATED: Roblox: 13 Best RP Games
10. Anime Fighters Simulator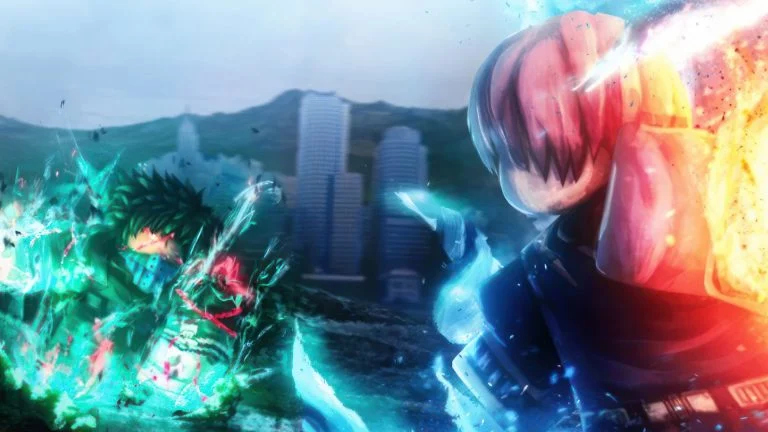 Anime Fighters Simulator, developed by the talented creator Sully, has taken the Roblox gaming community by storm. In just two years, the game has accumulated over 1 billion visits, cementing its place as one of the most popular anime games on the platform. With endless exploration opportunities, players are tasked with discovering the ultimate fighter, collecting and training their team to be the strongest.
Each world offers new and unique fighters to add to your roster, making the possibilities for gameplay truly endless. If you're looking for a Roblox game that offers non-stop excitement and adventure, look no further than Anime Fighters Simulator. This game is a must-try for any anime fan on the platform. Check out our Anime Fighters Simulator codes for some extra boosts.
9. A 0ne Piece Game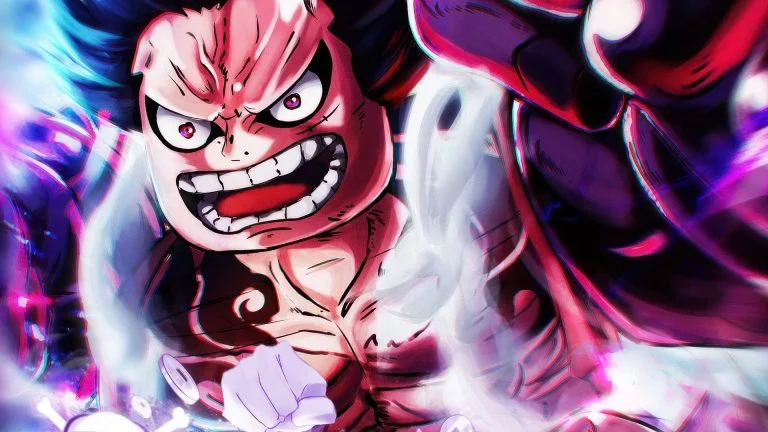 A One Piece Game, or A0PG, created by Boss Studio, is a must-play for Roblox and One-Piece fans alike. In only a year, the experience has gone to rack up nearly 200 million visits. In this game, players start on an island where they can interact with various NPCs and complete quests to level up their stats. As they progress, players can purchase an Island Tracker to travel to other islands and encounter more challenges.
Along the way, players can acquire their first sword and eventually unlock Haki, which gives them a big power boost. Players will aim to grind their stats and money throughout the game to become stronger and more powerful. With numerous islands to explore and unique skills to learn, A One Piece Game offers hours of thrilling gameplay for fans of both Roblox and One-Piece. Check out A One Piece Game codes here for more freebies.
8. Pixel Piece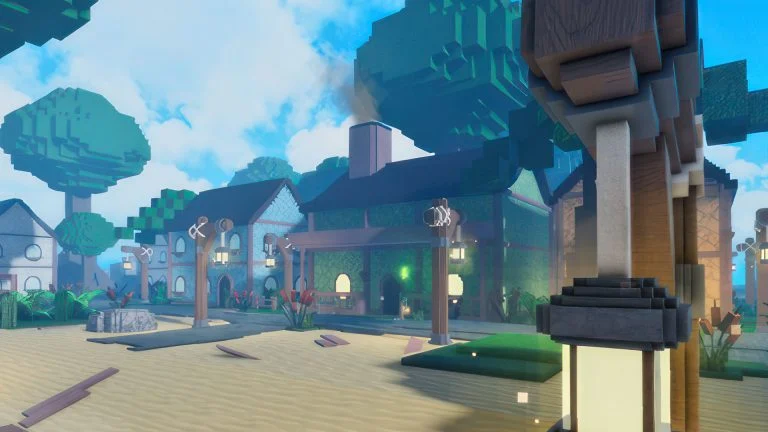 WorldUp Studios, the talented developer behind the highly anticipated Roblox anime game, Pixel Piece, brings you on an epic journey through the pixelated world of One Piece. In this action-packed adventure, players will embark on a quest to acquire the coveted Pixel Fruit, including Ice, Flame, Bomb, Kilo, Cry, Spin, Invisible, and Smooth, each granting unique and powerful abilities.
Players will explore vibrant and immersive landscapes from the ice-cold mountains to the scorching deserts as they gather allies, face off against formidable foes, and clear grueling challenges. With a pixel art style that perfectly captures the essence of One Piece, Pixel Piece promises to be a feast for the eyes and a thrilling experience for all Roblox players.
Take on the seas, hone your skills, and become the ultimate pirate king in Pixel Piece! Explore our Pixel Piece codes for some extra in-game bonuses.
7. Grand Piece Online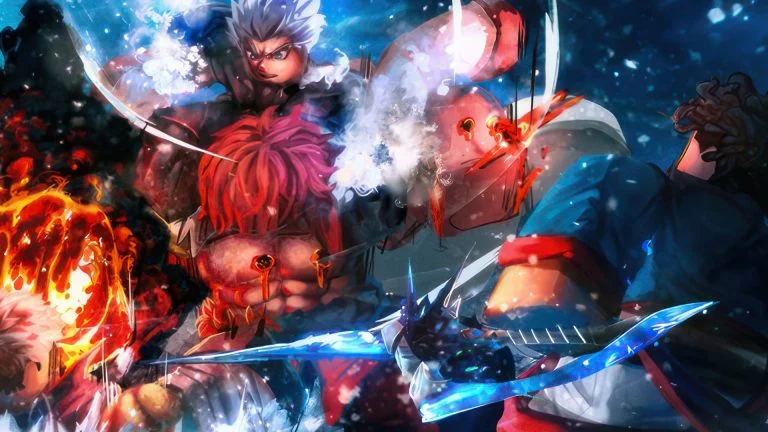 Get ready for an epic adventure in the world of Grand Piece Online, the massively popular Roblox anime game by Grand Quest Games. Players can dive into a dynamic sandbox of treasure hunting, boss battles, and pirate alliance-making. With over half a billion visits since its release in 2018, it has solidified itself as a staple of Roblox anime games.
Join a crew or create your own and become the pirate king in Grand Piece Online. Create your ideal build, explore hidden locations, and battle it out with other players as you seek out the coveted and powerful exotic fruits. Remember to check out our Grand Piece Online codes for extra bonuses and freebies.
6. Anime Souls Simulator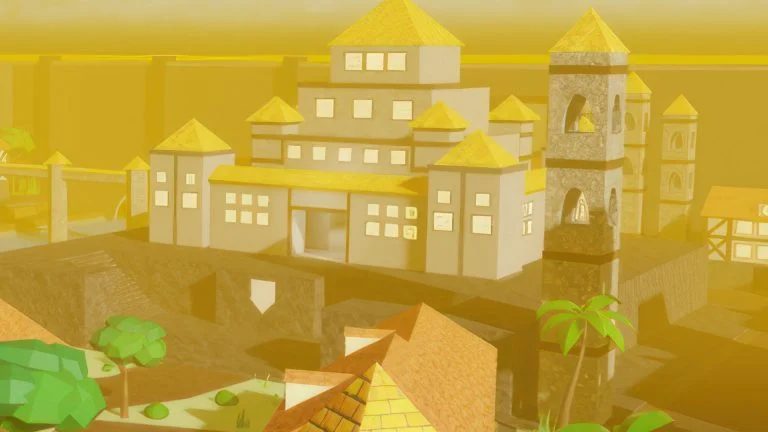 Anime Souls Simulator is the latest release from the developers at Anime Shadow Studio. A unique blend of strategy and action, players will embark on a journey to collect souls to purchase fighters and swords to build their ultimate team.
With an emphasis on equipping your squad for battle, players must make smart decisions and manage their resources to emerge victorious. Currently in beta, Anime Souls Simulator is a must-play for fans of anime-inspired games and anyone looking for an intense, adrenaline-fueled experience. Check out our Anime Souls Simulator codes for in-game bonuses to give you a headstart.
5. Shindo Life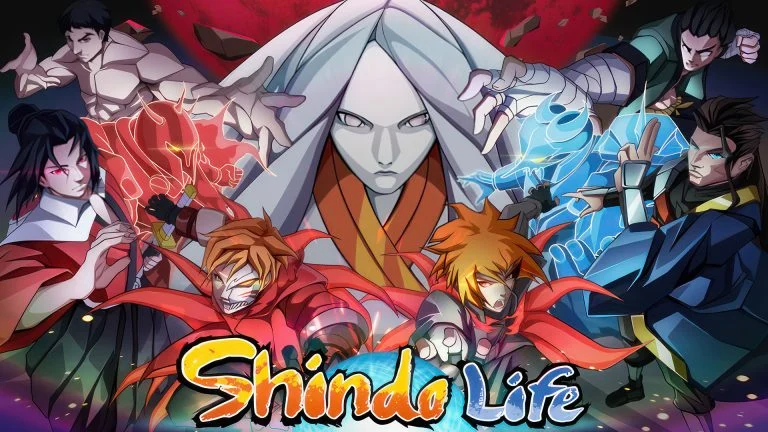 Shindo Life, a highly rated Roblox anime game developed by RELL World, is one that needs no introduction. With over 2 billion players since its release in 2020, Shindo Life offers a vast world filled with exciting game modes, mini-games, and battles against powerful spirits.
Collect unique abilities, awaken special skills, and take on challenging bosses to unlock their Bloodlines and Abilities. Train under skilled mentors to improve your abilities and rise through the ranks of this immersive game. Join the millions of players already on their Shindo Life journey and start exploring today! And check our Shindo Life codes for free spins, RELLcoins, and freebies.
4. King Legacy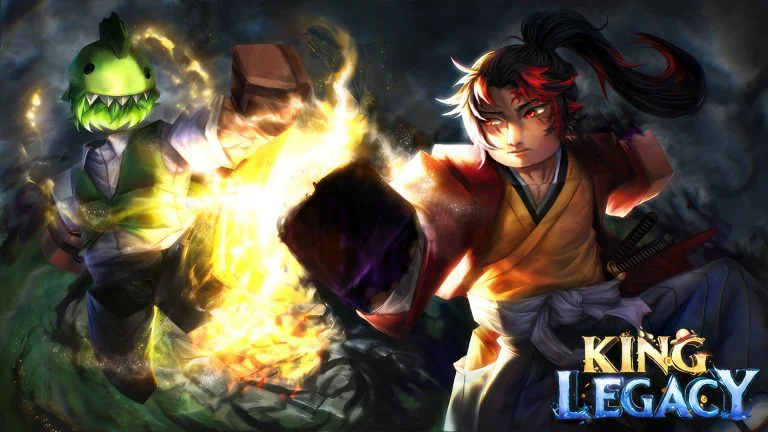 King Legacy is a world where adventure and power collide on the shores of the Roblox platform. Inspired by the beloved anime series One Piece, King Legacy takes players on a journey to collect Devil Fruits, unlocking powerful abilities and expanding their combat potential. With over six distinct fighting styles and dozens of Devil Fruits to collect, players can create their own unique playstyle and master their skills.
Explore a vast array of islands, each offering new challenges and opportunities. Battle with three types of Haki, mastering the ability to control your environment and overcome the toughest foes. With millions of players and over 2 billion plays, King Legacy has established itself as one of the most popular anime games on the Roblox platform, offering hours of action-packed adventure. Join the adventure today and embark on your journey to become the king of the seas. Remember to use King Legacy codes for some extra in-game bonuses.
3. All Star Tower Defense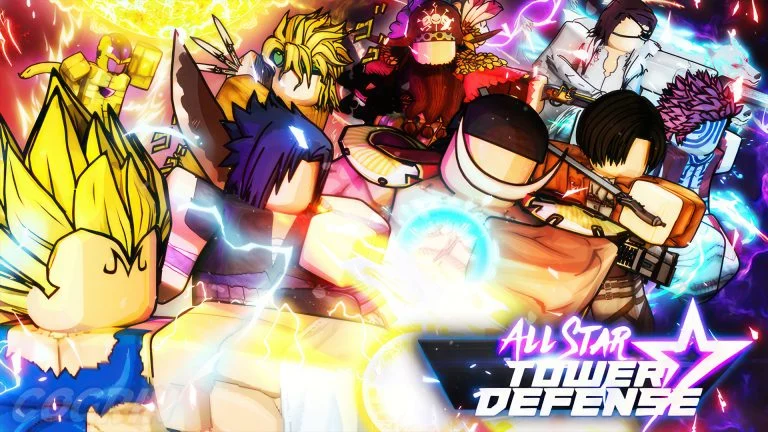 All Star Tower Defense, a thrilling new Roblox game by Top Down Games, has been a long-running fan favorite on the platform. The game features fast-paced tower defense gameplay, where players must use their unique units to fend off waves of enemies. Each unit has its own set of cool abilities, and as you progress, you'll have the chance to upgrade your troops and unlock new attacks.
With a cast of dozens of anime-inspired units to collect, players will have the opportunity to summon from the Gate and unlock even more powerful allies to use in battle. Join forces with friends in a cooperative story mode or the challenging Infinity Tower, and be on the lookout for new items appearing in the Summon Gate and Emote Shop every hour. Make sure to use these All Star Tower Defense codes for free summons!
2. Anime Adventures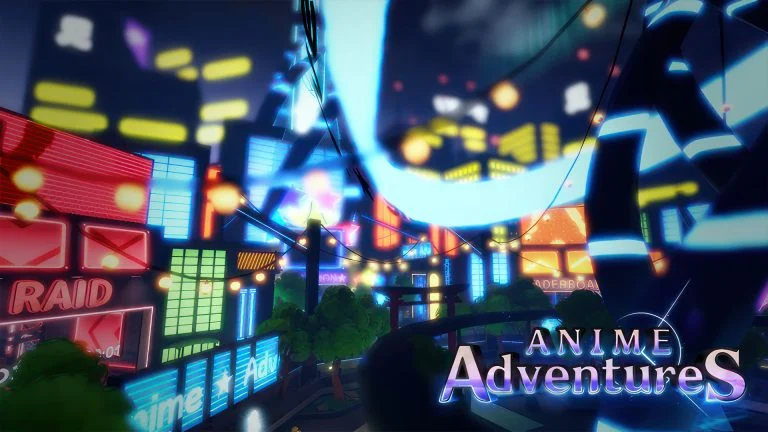 A newcomer to the genre in 2022, Roblox's Anime Adventures has taken the platform by storm. Developed by the talented team at Gomu, this tower defense game is packed with excitement, strategy, and a whole lot of heart.
Each anime unit is a force to be reckoned with, boasting unique abilities that you'll need to master to save the day. With a roster of powerful and special characters to collect, you'll have to level up your units to unlock their full potential. Whether you're a seasoned tower defense veteran or a newcomer to the genre, you will surely find endless excitement in Anime Adventures.
Check out our Anime Adventures codes for free gems so you can summon more units!
1. Blox Fruits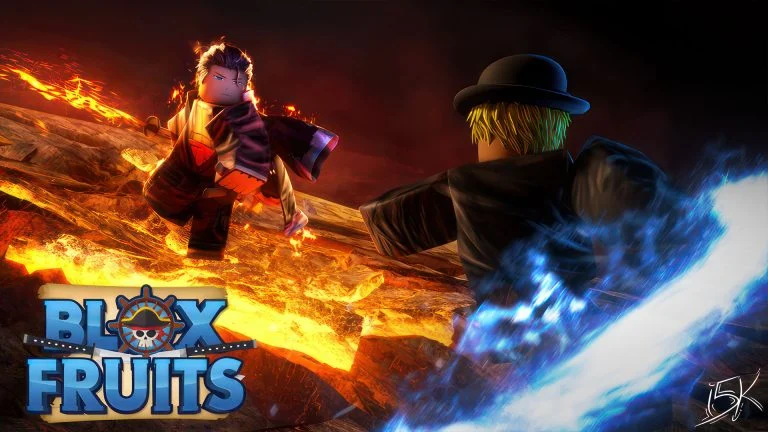 Blox Fruits is a top-rated anime-inspired game on the Roblox platform that has captured the hearts of players everywhere. Its popularity is a testament to its engaging gameplay and rich storyline, which draws inspiration from the iconic anime, One Piece. With over 12 billion visits and 6 million favorites, the numbers speak volumes.
In Blox Fruits, players can train and become skilled swordsmen or harness the power of Blox Fruits to defeat enemies and explore the vast in-game world. With dozens of Blox Fruits to collect, rare items to find, and challenging boss battles, players will have plenty to keep them engaged. The game also offers a unique element of surprise, as Blox Fruits and special items spawn randomly throughout the game world.
So, gather your friends and set sail on an epic adventure in this thrilling anime-inspired game! And remember to check out our Blox Fruits codes page for an always up-to-date list of rewards!