Trying to figure out how to unlock Gustav in Across the Obelisk? We're here to help with a step-by-step guide so you can get the Scout known as Gustav to help your out with some buffs and damage.
Across the Obelisk is a coop deckbuilding roguelite RPG where players go on an adventure solo or with up to three other friends and try to make their way through all the acts. There are 12 unlockable heroes in Across the Obelisk, and our series of guides will help you unlock all of them. In this guide, we'll look at how to unlock Gustav, a Minstrel specializing in songs.
How to Unlock Gustav in Across the Obelisk
To unlock Gustav in Across the Obelisk, follow these steps:
Defeat Act 1 and proceed through the Green portal
Go to the Lonely Rock area in the center of the Green area and accept the quest
Finish Act 2 and proceed through the Blue portal
Go to the Mansion and select Continue to unlock Gustav
Gustav is a fairly time-intensive character to unlock, and it may take you around an hour to get it done. To start, proceed through the Green portal after beating Act 1. Next, you'll want to make your way to the South Pier to visit Jack, the boat seller.
You will need to spend 800 gold to purchase the boat to get to the Lonely Rock. Accept the quest at the Lonely Rock, and you will receive the 800 gold back.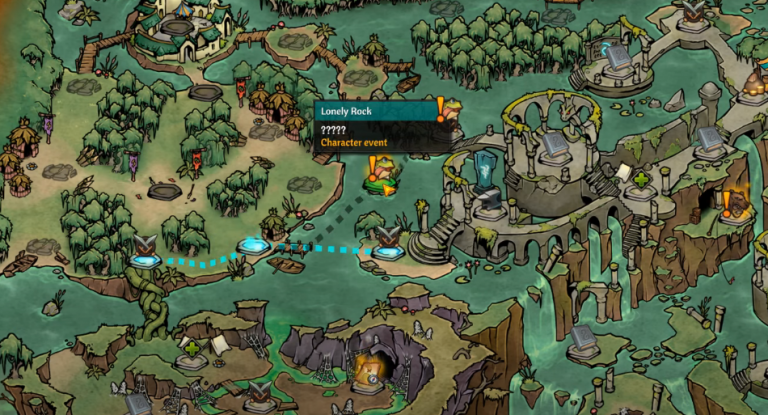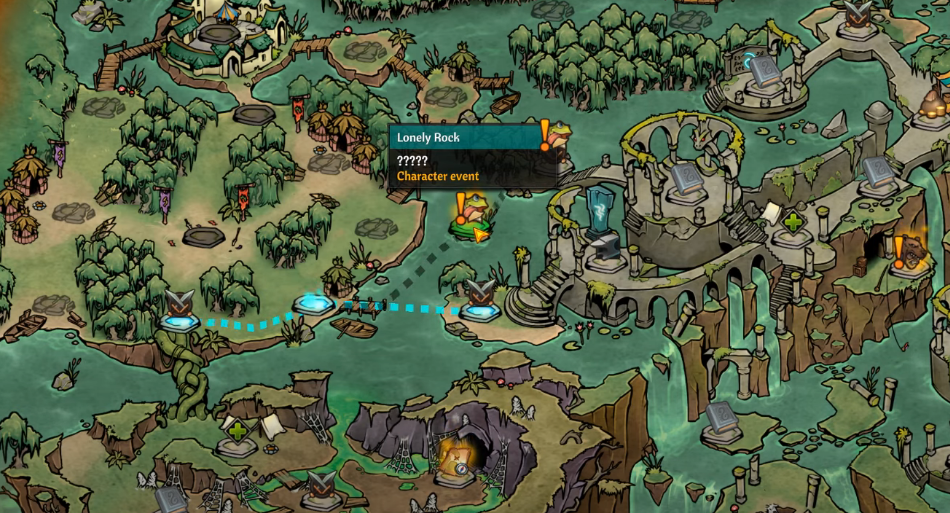 Finish out Act 2 and proceed through the Blue portal. Navigate to the Mansion character event in the Blue area, located on the east side of the map.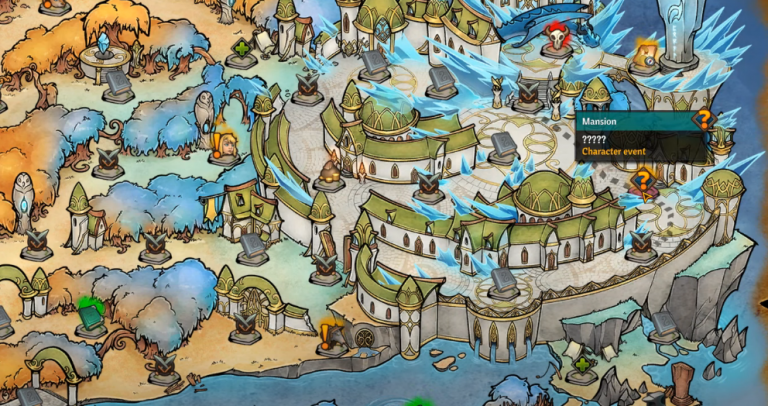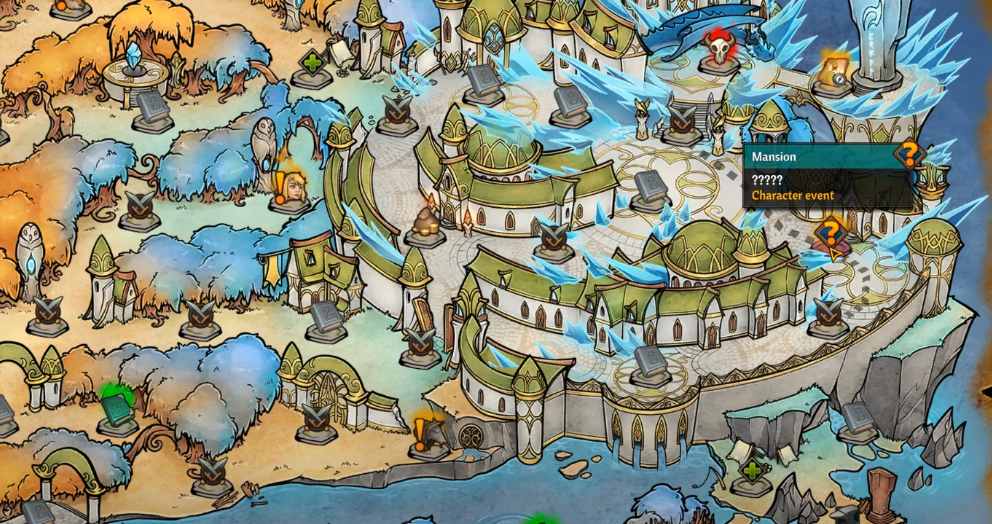 Once you get to the mansion, select the Continue option to go to the left wing and take the lute for Gustav. Once that's done, you will have successfully unlocked Gustav as a playable character.
About Gustav
Gustav is a Minstrel that specializes in songs (Stanza). He was once a famous rock star that was reincarnated as a frog. Gustav has the Cantor innate and the Jingle Bell starting item. Gustav's Jingle Bell item reduces the cost of the highest-cost Song spell in your hand by 1 until discarded (every three turns).
To make the most out of Gustav's specialization, build down the Mystical tab by picking up the middle Stanza I perk to gain 1 inspire at the end of the turn. You can also put perks into Mind damage.
Gustav Starting Deck
Shiv x3
Chant of Accuracy x2
Powerslave
Whispering Lies x2
Annoying Whistle x4
Song of Quickness
Sweet Melody x2
Learn how to unlock more characters in our Across the Obelisk section.
More Across the Obelisk: How to Unlock Heiner | How to Unlock Ottis | How to Unlock Cornelius | How to Unlock Nezglekt | How to Unlock Zek | How to Unlock Sylvie | How to Unlock Bree | How to Unlock Grukli | How to Unlock Wilbur | How to Unlock Malukah | How to Unlock Thuls