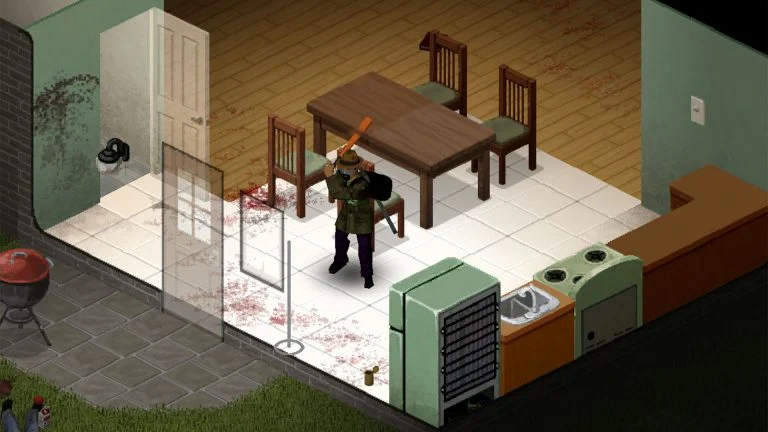 If you've been savaging Zombies in your Project Zomboid playthrough, you know things can get a bit gory. If you're tired of looking at all that blood, there are ways you can clean it.
Yuck. You just busted a zombie's brain, and now your home is a complete mess. Luckily, in Project Zomboid, there's a mechanic for just about everything–including how to clean up your area. This guide will cover how to clean floors and walls and how to clean your clothing and body in Project Zomboid. 
How to Clean Blood Off Floors and Walls in Project Zomboid
Players looking to clean up the blood in their homes need to obtain a Mop or Dish Towel and Bleach, usually found in laundry rooms or bathrooms. Once these items are in your inventory, right-click the dirty square and select the Clean Blood option. Squares that have a green outline indicate areas that can be cleaned. To clean walls, select the square adjacent to the dirty wall.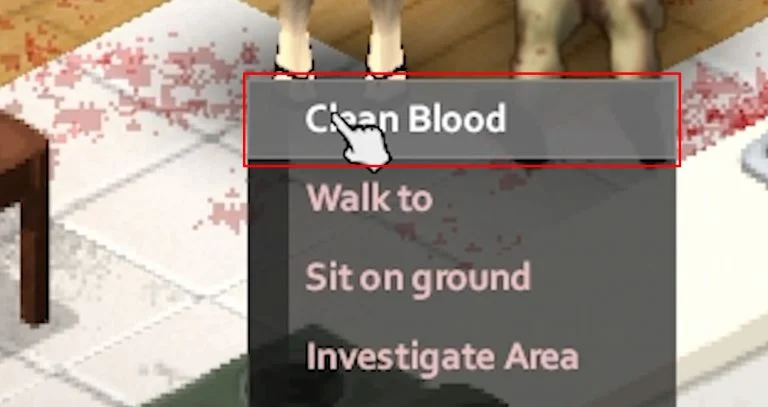 How to Wash Your Clothes and Body in Project Zomboid
There are two ways players can primarily clean their clothes in Project Zomboid. One method involves right-clicking faucets in the game and cleaning your clothing with running water; the other includes washing your clothes in a washing machine. Players can use Soap to clean their bodies and Cleaning Liquid to clean clothing faster. Players can use Towels to dry their clothing or a drying machine.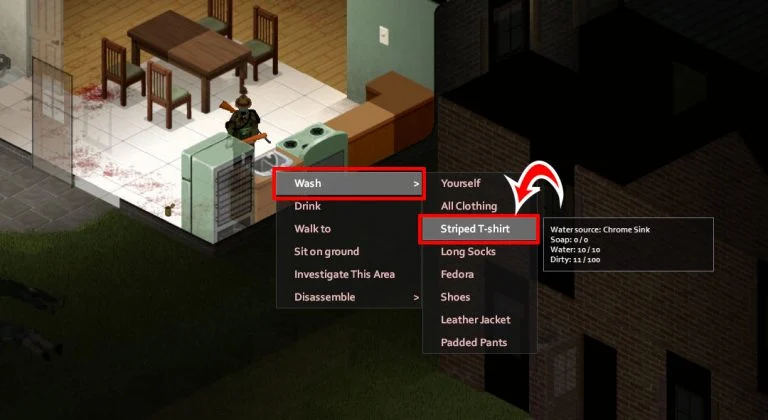 And there you have it! Keeping clean will keep your character in the right state of mind and will keep your base looking tidy.
Of course, it's unnecessary unless you have piles of rotting corpses in your house. You should definitely move those.
How is your Project Zomboid playthrough going? Let us know in the comments section below.
More Project Zomboid Guides: Healing Guide | How to Play with Friends and Join Multiplayer Servers | How to Hotwire a Car | How to Forage | How to Barricade Windows and Doors